Free Yoga Available at the Cohen Military Family Clinic at Easterseals in Silver Spring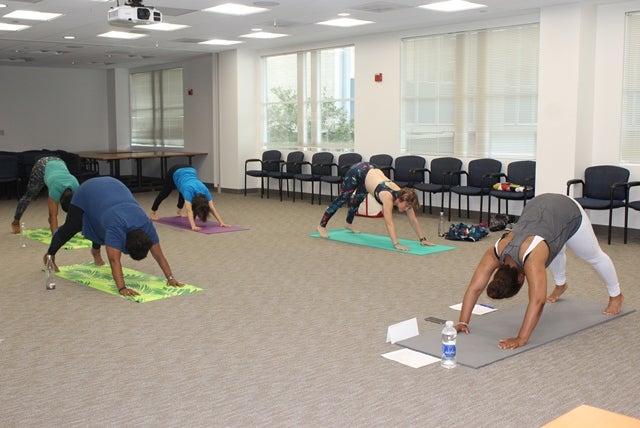 Curious about yoga? Want to increase strength and flexibility? Yearning to relax for a few minutes each day? Come join us for a free yoga session at the Steven A. Cohen Military Family Clinic in the Harry and Jeanette Weinberg Inter-Generational Center in Silver Spring Maryland.
Yoga is a free, enrichment activity open to all veterans and military families. The yoga classes offered at the clinic are for beginners as well as more advanced yoga practitioners.
The Steven A. Cohen Military Family Clinic at Easterseals provides high-quality, accessible, and integrated behavioral health care to veterans and their families or caregivers. Our no or low-cost services are available to any person who has served in the U.S. Armed Forces, including the National Guard and Reserves, regardless of role or discharge status, and their families.
Space for the class is limited. Please visit us HERE to complete the registration form and see a list of upcoming dates for yoga sessions.
For additional information about the Military Family Clinic and other resources for veterans and their families, please visit us HERE.