FOR IMMEDIATE RELEASE
October 16, 2023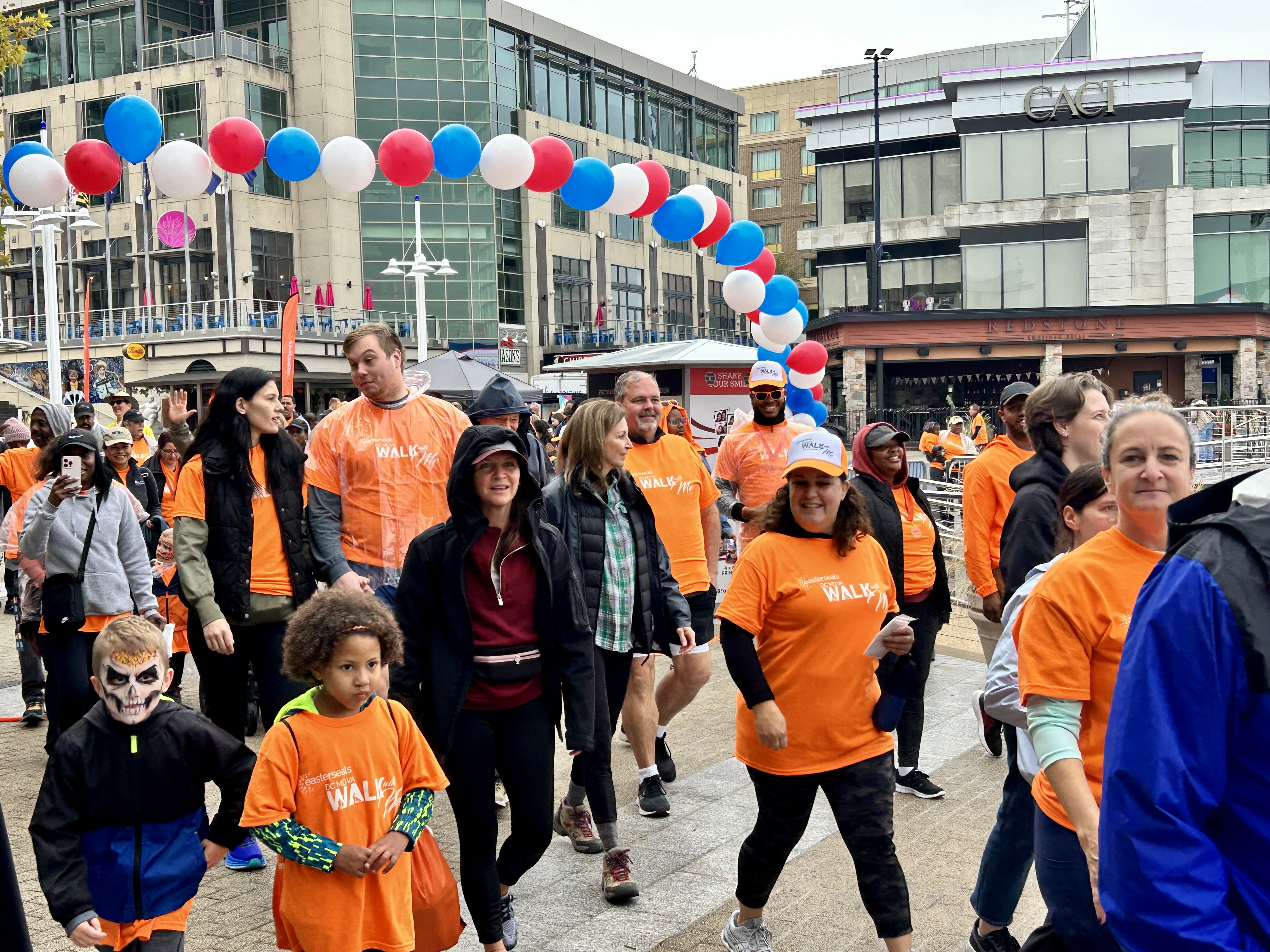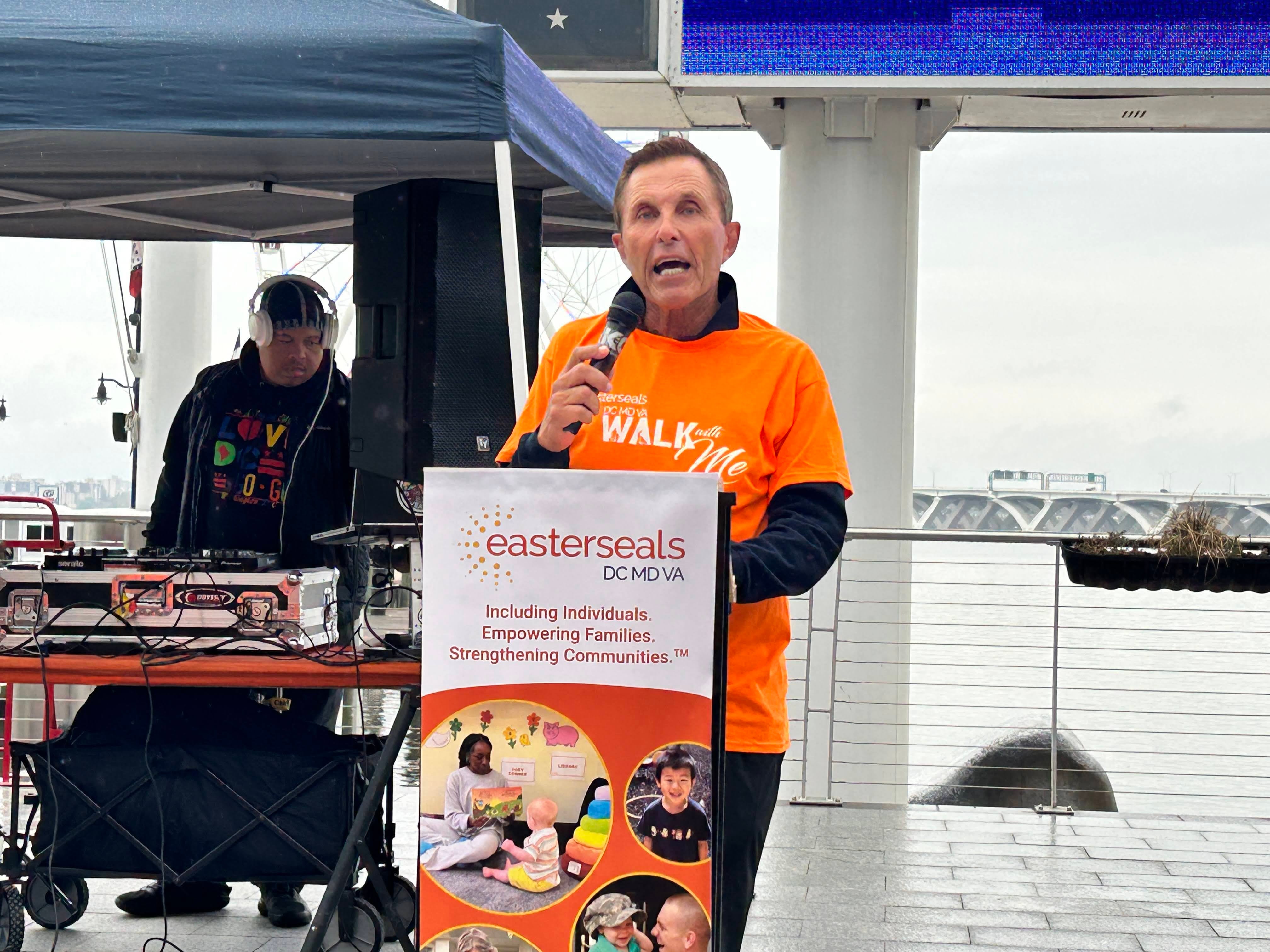 Silver Spring, MD — The second annual "Walk With Me" raised over $56,500 — more than double last year's amount — for Easterseals DC MD VA's disability and community services.
Walkers of all abilities showed their support for Easterseals on Saturday, October 14, at the National Harbor waterfront plaza.
Families of wounded warriors, veterans, active-duty military, first responders, and children with disabilities served as official Walk ambassadors, representing the organization's Respite programs. Respite services at Easterseals provide in-home care and weekend events to build family togetherness and relieve caregiver stress.
"Easterseals Respite gives my wife and I some breathing room and the kids have a great time," says Walk With Me ambassador Mr. Duggan. "When we tell them it's an Easterseals weekend, they get so excited."
Former NBC4 reporter Chris Gordon served as master of ceremonies to keep the event rolling, along with a DJ and children's performers. Additionally, Luis Murillo for Congressman Glenn Ivey came to present Easterseals DC MD VA with a certificate of congressional recognition.
The walkathon, sponsored by Cigna, featured 1- and 3-mile routes accessible to wheelchairs, strollers, and dogs. The event also included a health fair complete with vaccinations, wellness screenings, and healthy snacks courtesy of Easterseals community partners.
Funds from Walk With Me will directly support the Respite and other Easterseals programs for children, adults, and military families in Washington, DC; Maryland; and Northern Virginia.
###
Easterseals DC MD VA – Easterseals is leading the way to full equity, inclusion, and access through direct and life-changing disability and community services. Since 1945, Easterseals DC MD VA has worked tirelessly to enhance quality of life and expand access to healthcare, education, and employment. And we won't rest until each one of us is valued, respected, and accepted. Join us: www.eseal.org.
Contact: Lauren Poon, Manager of Communications & Marketing, lpoon@eseal.org