Senior Leader Spouses Luncheon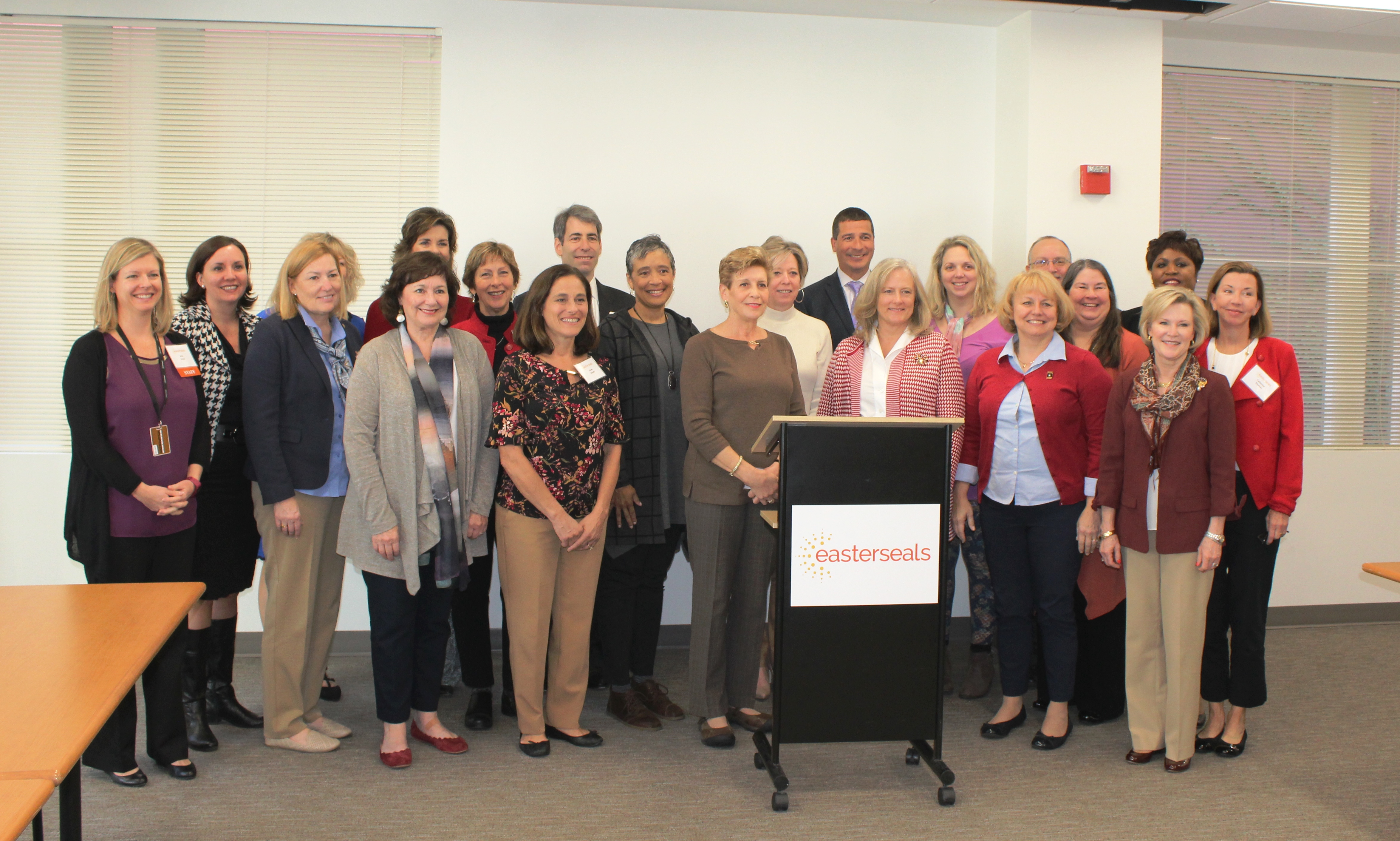 It was a pleasure to host Senior Leader Spouses, members of the Easterseals Board of Directors and Ambassador Committee for breakfast and tour of The Harry and Jeanette Weinberg Inter-Generational Center on Wednesday, October 24.
The Senior Leader Spouses learned about Easterseals programs that support veterans and military families and participated in volunteer activities, like arts and crafts, with children from The Safeway, Inc. Child Development Center and participants from The Morris & Gwendolyn Cafritz Adult Day Services.
For nearly 100 years, Easterseals has been an indispensable resource for people with disabilities and special needs, and their families, including veterans, military families, and caregivers. We are so grateful for the opportunity to discuss our wide range of programs to support people of all ages and abilities, including the Steven A. Cohen Military Family Clinic at Easterseals, Easterseals Veteran Staffing Network, and Military Respite Program.