Senator Chris Van Hollen Visits the Steven A. Cohen Military Family Clinic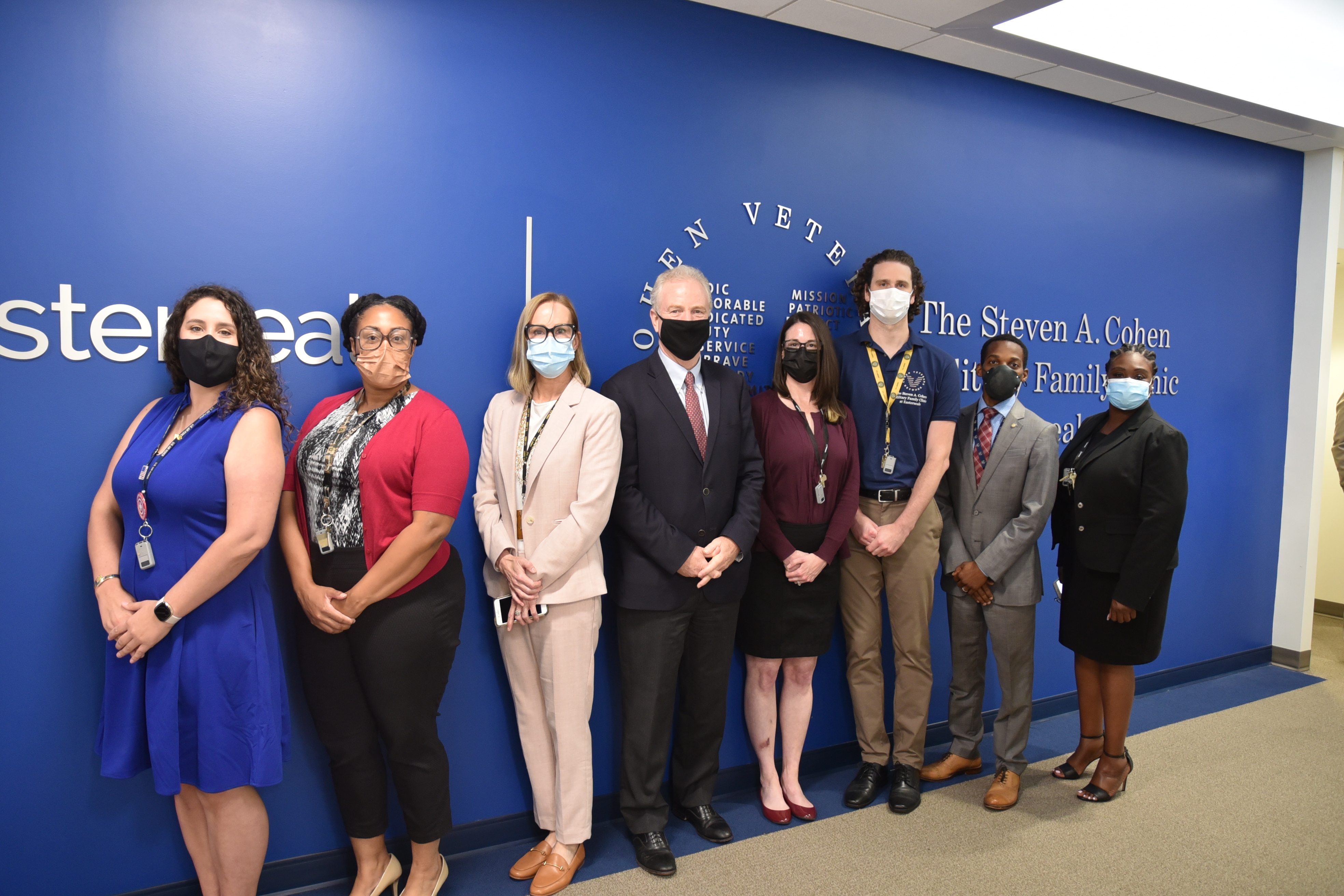 On Monday, August 16th we were honored to welcome Senator Chris Van Hollen into the Steven A. Cohen Military Family Clinic for a visit! Senator Van Hollen met with Cohen Clinic staff members and veterans, and also toured the facility.
"Throughout his tenure in the Senate, he regularly advocates for mental health parity and the need to ensure that affordable mental health services are universally available, especially to our veterans and military families. He's an ardent supporter of Easterseals' vision to create an inclusive environment where all individuals can live meaningful lives," said Jon Horowitch, President & CEO of Easterseals DC MD VA, prior to Senator Van Hollen's visit.
The Cohen Clinic provides high-quality and accessible behavioral health care to veterans, active duty service members, their families and caregivers. Our services are available to any person who has served in the U.S. Armed Forces, including the National Guard and Reserves, regardless of role or discharge status. To learn more about the Steven A. Cohen Military Family Clinic click here.