Our Centers May Be Closed, But Our Team is Hard at Work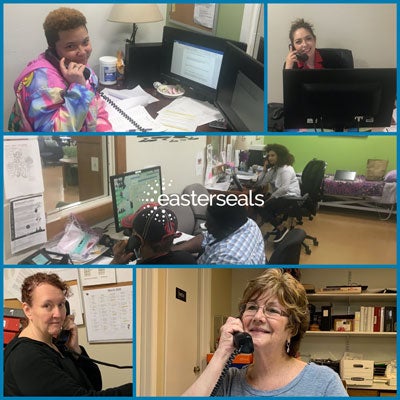 During this time of uncertainty, one thing is clear: Easterseals is here for you and your family. Please donate today. Your support will help us continue to support the people who need us most.
Our centers may be closed, but our team is hard at work. These photos show our Adult Day Services teams across the region making daily calls, providing health and wellness reviews, connecting families with food and other resources, offering helpful tips for engaging at-home activities, and acting as a listening ear for caregivers.