Managing Stress and Worry During the Holidays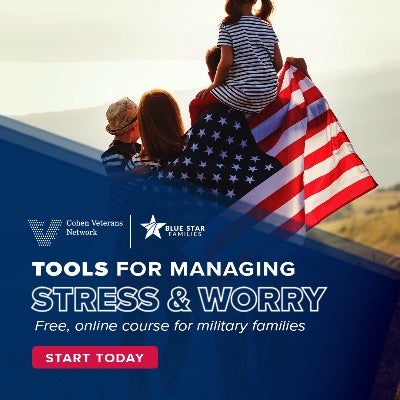 It's the holiday season and for most people, it's usually considered the most wonderful time of the year. However, with COVID-19 having deeply affected all our lives and daily routines during this year, the holidays may actually be bringing on more depression and mental stress from increased financial worries, limitations on seeing families, and restrictions on social activities. Also, if you are a member of the military community and know of a loved one who is deployed, this time of year may not feel so festive.
Holiday stress and anxiety are very real, and if you suffer or know someone who is dealing with depression, then this time of year can become overwhelming very quickly. So, we want to take a moment to remind you to prioritize your mental health for the holidays. The Steven A. Cohen Military Family Clinic at Easterseals continues to operate fulltime with telehealth services. If you need our help, please call to schedule an appointment at 240-847-7500.
To support veteran and military families in this challenging time, Cohen Veterans Network with assistance from Blue Star Families, created a new educational course: "Tools for Managing Stress and Worry". This free course consists of brief, easy-to-use strategies to help military families reduce stress and worry in their lives.
Through brief, self-paced modules, each lesson can be completed within small windows of time throughout your day. Get started today: cohenveteransnetwork.org/toolsforstress