Easterseals Welcomes Two New Members to Board of Directors
Billy Cahill, Vice President of Express Scripts, part of Cigna Corp.; and Eric Warden, former Partner with Accenture, join Board
Silver Spring, MD — Easterseals DC MD VA announces the election of the newest members to its Board of Directors, Billy Cahill and Eric Warden.
"Billy and Eric both bring a deep commitment to the community to our Board of Directors," said Jon Horowitch, President and CEO of Easterseals DC MD VA. "In addition to their personal commitments, the collective professional experience that they bring in areas of servicemember care and business strategy will bring an additional insight to our Board as we work to achieve our vision of a hopeful, inclusive community where all people realize their potential and live meaningful lives. The Easterseals Board is a highly engaged, diverse, and thoughtful group of leaders, and I know Billy and Eric will help us further enhance Easterseals services to children, adults, veterans, and military families."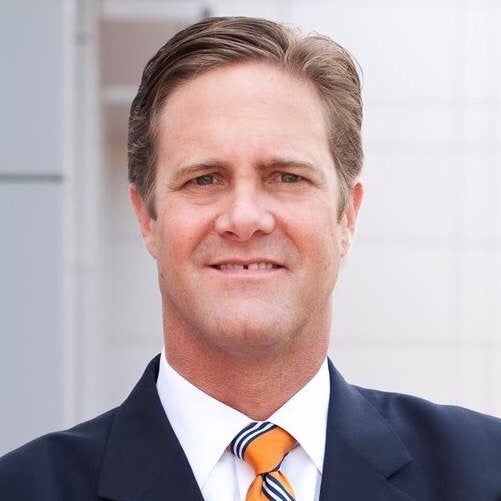 William Cahill has been Vice President at Express Scripts, part of Cigna Corp., since January 2018. Previously, Billy served as a Policy Advisor and Chief Counsel to the U.S. Senate Committee on Veterans' Affairs for nearly a decade before moving to the private sector. He then held senior positions with WellPoint Military Care and TriWest Healthcare Alliance before joining Express Scripts. He earned a law degree from the Georgetown University Law Center.
"I've spent more than 25 years working to support organizations that provide care and services to military service members, military families, and veterans," said Cahill. "The mission and services of Easterseals align in many ways with my personal and professional interests and experiences, and I look forward to using my position on the Board to support my community."
Charles "Eric" Warden was formerly a Senior Managing Director with Accenture and President of ASM Research, an Accenture Federal Services company. He also served on the Advisory Committee for the Intelligence and National Security Alliance. Warden, who has been a volunteer with Easterseals since 2019, currently leads Quantano LLC, as its founding consultant.
"I have seen Easterseals make tremendous impact in our community, especially in the areas of child development and military services," he noted. "As Easterseals DC MD VA continues to grow and its programming and operations become more complex — especially in today's dynamic environment — I am eager to use my experiences to help guide the Board to benefit the organization."
###
Easterseals DC MD VA – Easterseals is leading the way to full equity, inclusion, and access through life-changing disability and community services. Since 1945, Easterseals DC MD VA has worked tirelessly to enhance quality of life and expand access to healthcare, education, and employment opportunities. And we won't rest until each one of us is valued, respected, and accepted. www.eseal.org
Contact: Paula Moore, Vice President of Communications & Marketing, pmoore@eseal.org