New Montgomery County Plan Aims to Screen All Children Before Age 2 for Developmental Delays
Easterseals Advocates for Early Screening & Intervention Services in County Budget
FOR IMMEDIATE RELEASE
June 6, 2022
Silver Spring, MD — Easterseals DC MD VA congratulates the Montgomery County Council and County Executive for funding a new plan to screen 100% of children for developmental delays and enroll diagnosed children in early intervention services before age two in Montgomery County by 2025. The proposal was initiated by MoCo Better Beginnings, a Montgomery County coalition of organizations, pediatricians, and parents, co-chaired by Easterseals Senior Vice President Larry Bram.
Funding for the initiative was approved by the Montgomery County Council on May 26 for outreach to pediatricians and clinics to increase the screening of young children for developmental disabilities and referrals for services. The project will be implemented by the Montgomery County Infants and Toddlers Program (MCITP).
The Washington Area Women's Foundation funded Easterseals in 2019 to conduct a pilot project to demonstrate the project's viability. For the pilot, the Treatment and Learning Centers conducted outreach to pediatricians in underserved areas of Montgomery County.
"We are thrilled that the County is moving forward with this plan," says Bram. "Thousands of children currently enter the school system each year with undiagnosed disabilities. With this project, we can get children the help they deserve much earlier and change the trajectories of their lives. As a leading provider of inclusive early childhood education programs, Easterseals DC MD VA stands ready to serve additional children with disabilities at our center in Silver Spring."
The plan seeks to eliminate barriers for families to access and doctors to communicate about early intervention, especially in underserved communities with systemic racism. The 5-year project aims to link socioeconomically disadvantaged infants and toddlers with disabilities to evidence-based early intervention services. An MCITP project manager works with local pediatricians to promote screenings for developmental and intellectual disabilities as recommended by the American Academy of Pediatrics. An integrated, county-wide data system will facilitate diagnosis, translation, and referrals to appropriate services.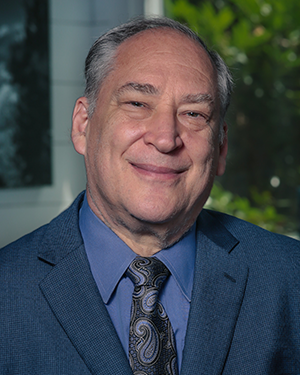 "I am excited to work with Easterseals DC MD VA on this important effort. Identifying developmental delays as early as possible can make an enormous difference in a child's life," says County Executive Marc Elrich. "For over 75 years, Easterseals has been providing Montgomery County residents inclusive childcare, senior services, and outreach to veterans in need of support. I appreciate this innovative program that provides early screening and intervention of children with developmental delays. We are fortunate to have community partners, like Easterseals, who are just as committed to equity, inclusion, and our children as we are in the Montgomery County government."
###
Easterseals DC MD VA – Easterseals is leading the way to full equity, inclusion, and access through direct and life-changing disability and community services. Since 1945, Easterseals DC MD VA has worked tirelessly to enhance quality of life and expand access to healthcare, education, and employment. And we won't rest until each one of us is valued, respected, and accepted. Join us: www.eseal.org.
Contact: Lauren Poon, Manager of Communications & Marketing, lpoon@eseal.org