Easterseals DC MD VA COVID-19 News and Updates
March 18, 2020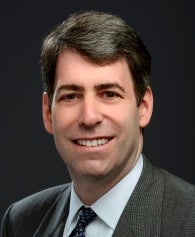 From Easterseals DC MD VA President and CEO Jonathan Horowitch:
With the coronavirus (COVID-19) public health crisis escalating, we are in unprecedented times for our organization and our country. I want to personally share how Easterseals DC MD VA is working to actively navigate the complex nature of this virus, balancing its possible impact on our organization, staff, program participants and our entire community.
Our senior leadership team has been meeting regularly to monitor the COVID-19 situation as it evolves so that we can be sure that we are addressing the health, safety and well-being of the entire Easterseals community - clients, staff and caregivers - as well as the broader community we serve across DC, Maryland and Virginia. This remains our top priority. We are working closely with our Board of Directors and state and local agencies to respond and take any action as needed. We will remain vigilant and respond as appropriate to this fluid, evolving situation with rapidly changing news and emerging information.
We will continue to provide our clients and families with direct updates as things change. Programs that can provide virtual services, like our Steven A. Cohen Military Family Clinic, and Easterseals Veteran Staffing Network, are doing so, and our administrative teams are working remotely.
More detailed information about what specific Easterseals programs are doing in response to the coronavirus and the procedures they are each putting in place for everyone's protection and safety can be found at the links below. This information will be regularly updated as this situation evolves.
We are proud to serve this wonderful community and know that we will get through these challenging times together.
Sincerely,
Jon Horowitch
President and CEO
The Steven A. Cohen Military Family Clinic at Easterseals
Head Start and Early Head Start
Child Development Center - Silver Spring, MD
Child Development Center - College Park, MD
Child Development Center - Falls Church, VA
Child Development Center - Washington D.C.