Coat Drive for Veterans and Military Families at the Cohen Clinic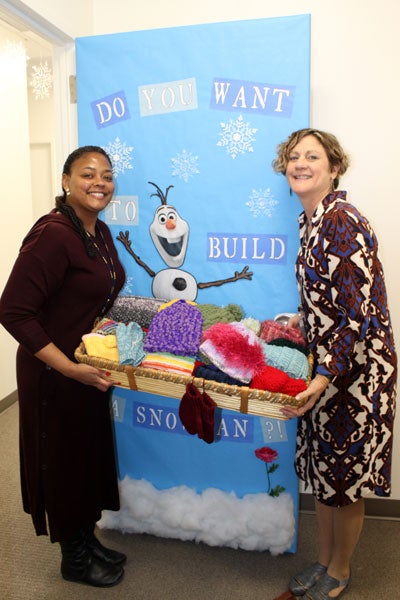 Veterans and military families at the Steven A. Cohen Military Family Clinic at Easterseals will be staying warm this winter thanks to the Senior Yarner Group at the Margaret Schweinhaut Senior Citizens Center!
Share the gift of warmth this winter by donating your gently worn coats and outerwear to the Cohen Clinic. We are accepting donations until January 31, 2019. Donations can be dropped off at 1420 Spring St., Silver Spring, MD 20910. For more information about the coat drive, please contact Cohen Clinic Outreach Manager, Candance Willett at cwillett@eseal.org.