Easterseals Veteran Staffing Network Featured in Capital One Blog: Investing for Good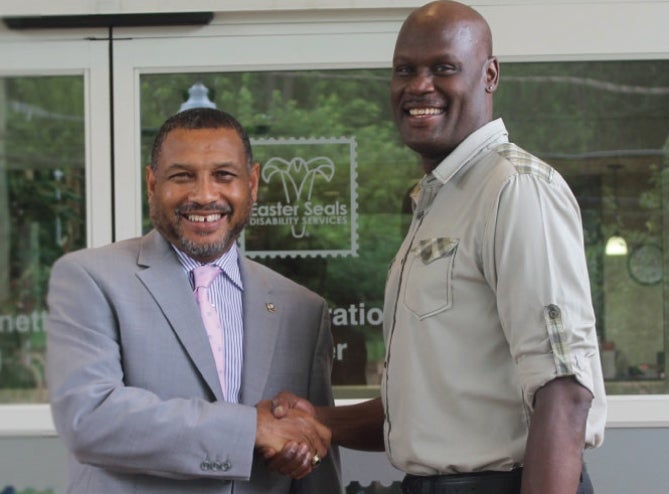 With the support of Capital One, the Easterseals Veteran Staffing Network (VSN) is helping veterans succeed on a national level. In the past year, the VSN has placed more than 300 veterans in meaningful employment.
Veteran unemployment is dropping, but underemployment for the ex-military trying to find meaningful work in civilian job markets still remains a problem. The Easterseals VSN is working diligently to address this issue by providing the best personal match for each position and the support our nation's veterans need to successfully transition back to the civilian world.
The VSN is a social enterprise business developed by Easterseals DC MD VA that builds on our long experience in veteran employment programs.
For additional information about our VSN, please visit us HERE.
To view the full Capital One article, please click HERE.
Pictured above: Sam (left) and Eric (right), both veterans, helping others through their work at Easterseals.