Bringing Together the Special Needs Community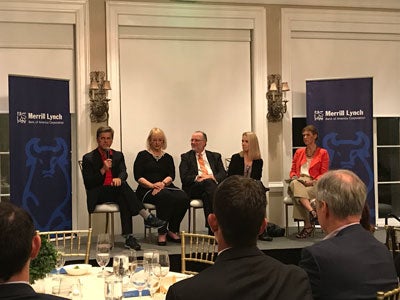 Larry Bram, Senior Vice President of Innovation & Program Development, Easterseals DC MD VA, participated in a panel discussion called "Bringing Together the Special Needs Community" on September 17, 2019. The panel featured local and national leaders from organizations, including: Tim Shriver, Ph.D., Chairman, Special Olympics; Kate Hurson, Executive Director, KEEN USA; Laura I. Paredes, Senior Vice President, Communications Executive at Bank of America Merrill Lynch and Board Member, Jill's House; and JaLynn Prince, Founder, President and Chairman of the Board, Madison House Autism Foundation.
Together, we're creating a hopeful, inclusive community where all people achieve their potential and live meaningful lives.