Adult Day Services Give Us Pumpkin to Talk About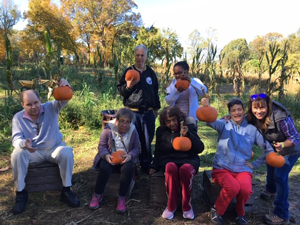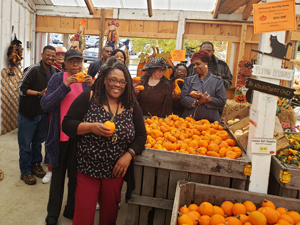 Easterseals Adult Day Services are giving us pumpkin to talk about this fall! Participants from The Edward N. and Della L. Thome Adult and Senior Care Center in Baltimore went pumpkin picking at Weber's Cider Mill Farm. Participants from The Morris & Gwendolyn Cafritz Adult Day Services in Silver Spring also enjoyed a GOURD-geous fall day at Butler's Orchard. They went on a hayride, picked pumpkins and met farm animals at the petting zoo.
Our Adult Day Services Centers provide personalized care in a warm and engaging environment. We provide center-based and community activities including outings, guest speakers and celebrations. We care for individuals with developmental, intellectual and medical disabilities and special needs. Our person-centered care ensures that no matter what brought you into our center, we can meet your needs and help your family thrive.