Dr. Tracy Neal-Walden Inspires Community Action in the Caregiver Journey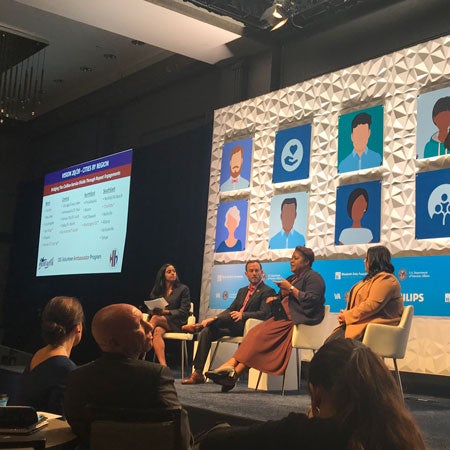 On Monday, October 21, 2019, Dr. Tracy Neal-Walden participated in the Inspirational Leaders in Action Panel at the Hidden Heroes Among Us: Inspiring Community Action in the Caregiver Journey. The fourth annual national convening was co-hosted by the Elizabeth Dole Foundation and the U.S. Department of Veterans Affairs. Dr. Neal-Walden discussed how The Steven A. Cohen Military Family Clinic at Easterseals is making profound, positive differences in the lives of Hidden Heroes and caregivers every day.
The Cohen Clinic provides high-quality and accessible behavioral health care to veterans, their families, the families of active duty service members, and caregivers. Our services are available to any person who has served in the U.S. Armed Forces, including the National Guard and Reserves, regardless of role or discharge status.