Meet Our President and CEO
Jon Horowitch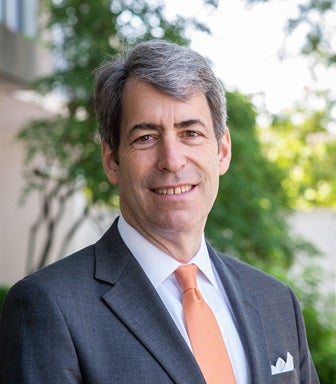 Jon Horowitch was appointed President & CEO of Easterseals DC MD VA in 2017, after serving as the organization's COO for five years. Jon leads a 250-person team that provides critical, direct services to the most vulnerable members of our community: children and adults with disabilities, low-income families, and veterans and military family members.
To realize Easterseals DC MD VA's Vision of creating a hopeful, inclusive community where all people realize their potential and live meaningful lives, Jon emphasizes a values-based approach. He focuses on ensuring that each team member understands the organization's Mission and Vision, recognizes his or her individual leadership potential, and embraces the Core Values of Respect, Responsibility, Innovation, Integrity, and Care. He also demonstrates these values by working to position the organization as a best place to work, with competitive pay and benefits and where employees can grow while building their career.
As an entrepreneurial leader, Jon works with the Easterseals team to create solutions for the community's most pressing and emerging needs. Since Jon joined, Easterseals has more than doubled in size and scope, having added vital Head Start children's services, as well as mental health and employment services.
Jon joined Easterseals from the financial services industry. He first served Easterseals as a member of its Board of Directors when he was an executive at Capital One Financial Corporation, where he helped facilitate the transition from an $80 billion credit card company to a $200 billion diversified financial services firm. Before joining Capital One, Jon was an executive in the telecommunications industry and, before that, an investment banker. In 2018, Jon was named a Scholar in the George W. Bush Institute's Stand-To Veteran Leadership Program. In 2023, he received a Nation's Finest 50 Award for his leadership in nonprofit services to veterans.
Jon holds an MBA from the Tuck School of Business at Dartmouth College and a BA in Math and (with honors) History from Williams College. He is married with three daughters.