The Cohen Clinic at Easterseals is Helping Veterans Feel Whole Again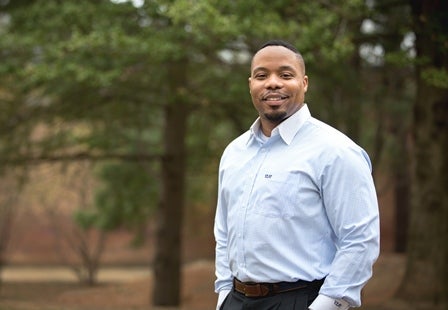 Meet U.S. Army veteran, Vardly St. Preux. The Steven A. Cohen Military Family Clinic at Easterseals helped him turn his life around.
During Vardly's second deployment, he lost close friends, and his mother died from cancer. He felt like he had lost everything. But working with our highly skilled clinicians at the Cohen Clinic at Easterseals, Vardly finally felt whole again.
Dr. Caitlin Thompson recently joined Vardly on WUSA 9 to discuss how the Cohen Clinic at Easterseals is helping other veterans and their family members like Vardly. Dr. Thompson also discussed why veterans are at a higher risk for suicide and what resources are available across all Cohen Clinics in the Cohen Veterans Network.
For additional informaion about our Cohen Clinic at Easterseals and for resources, please visit us HERE.
To view the full clip, please click HERE.