Our mission is to spread help, hope & answers
Easter Seals provides exceptional services to ensure that all people with disabilities or special needs, including military, wounded warriors, veterans and their families, have equal opportunities to live, learn, work and play in their communities. Stay connected! Sign up to receive news and special announcements.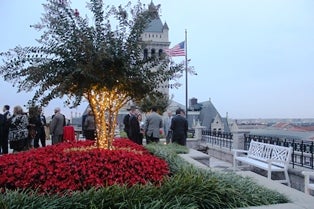 Easter Seals Serving DC | MD | VA hosted its Advocacy Awards Preview Reception, Tuesday, October 7, at the Citi Rooftop Terrace in Washington, DC.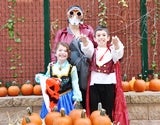 A fun-filled day of pumpkins, ponies and prizes put smiles on the faces of Easter Seals Serving DC | MD | VA families at the Halloween Carnival Respite Services Event, sponsored by The DC Young Professional and Northwest Kiwanis Clubs, on October 18
th
at the Harry & Jeanette Weinberg Inter-Generational Center in Silver Spring, Maryland.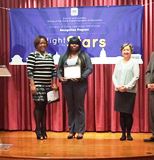 The Easter Seals Harry and Jeanette Weinberg Child Development Center of Washington, DC received an Achievement Award from the State Superintendent of Education and the Mayor Vincent C. Gray at the Night of the Stars Award Ceremony.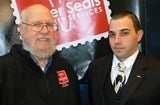 While Easter Seals Serving DC | MD | VA focuses on helping veterans and their families reintegrate into the civilian world every day, this father-son due has been making strides to ensure our nation's heroes can find meaningful employment.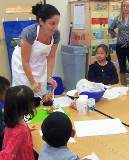 The smell of fresh vegetables filled the air at the Vegetable Party hosted by First Bites, and sponsored by Mom's Organic Market, Tuesday, October 14, in the Grasshopper Pre-K Classroom, at the Safeway Inc. Child Development Center in Silver Spring, Maryland.