!–-[if IE 7]> <![endif]–->
Our mission is to spread help, hope & answers
Easter Seals provides exceptional services to ensure that all people with disabilities or special needs, including military, wounded warriors, veterans and their families, have equal opportunities to live, learn, work and play in their communities. Stay connected! Sign up to receive news and special announcements.
What's New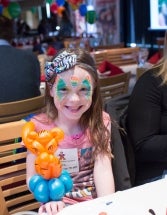 On March 18, Easter Seals Serving DC | MD | VA hosted its 18th, annual M&T Bank Bright Stars Night at the Circus at the Verizon Center. Over $300,000 was raised to support critical Easter Seals programs.
Easter Seals Serving DC | MD | VA Veteran Staffing Network (VSN) celebrated private public partnerships to expand veteran employment opportunities at a signing ceremony earlier today held at the Fairfax County Chamber of Commerce.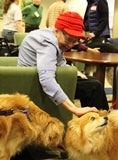 Is it true? Are dogs really man's best friend? The Easter Seals Adult Medical Day in Silver Spring is incorporating a new activity for clients this year: weekly dog therapy. Dog therapy is just one of the many enriching activities seniors and older adults are able to participate in at the Adult Medical Day Program in Silver Spring.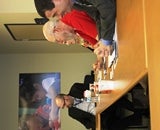 Tuesday, March 24, Easter Seals Serving DC | MD | VA hosted Operation IMPACT's Network of Champions quarterly meeting. This partnership, led by Stan Seidel, is part of Easter Seals' effort to expand and develop partnerships with like-minded organizations and individuals responding to veteran success and homelessness.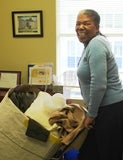 The Easter Seals Serving DC | MD | VA Veteran Employment Program hosted a Veteran Career Prep Workshop, Wednesday, March 25, for veterans, military personnel, military spouses and homeless veterans seeking employment.