Board Member Joe Martore Wins 2017 GovCon Award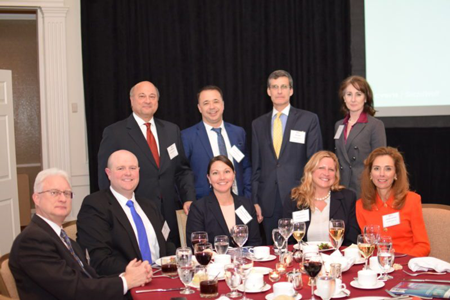 Easter Seals congratulates Board Member Joe Martore for being named one of the Executives of the Year at the 15th Annual Greater Washington Government Contractor Awards. Presented annually by the Northern Virginia Chamber of Commerce and the Professional Services Council, the awards honor the leadership, innovation and commitment to excellence of the individuals and businesses in the region's government contracting sector. Joe is the President & CEO of CALIBRE Systems, Inc., and took home the award in the $75-300 million category. Under Joe's leadership, CALIBRE's culture and performance have been recognized with industry awards, such as winning the Government Contractor of the Year award in the $75M-$300M category in 2012 and 2015, three times being named one of the 25 best medium sized companies to work for in America by Fortune Magazine, and as a Top Workplace in the Greater Washington Area in 2014 and 2016 by The Washington Post.
We witness that same commitment and drive that's been recognized by his industry peers and media in his work with our Board of Directors as the Development Chair of the Executive Committee, and know this honor is richly deserved.