Easter Seals Holds Inaugural Community Health and Wellness Fair in Silver Spring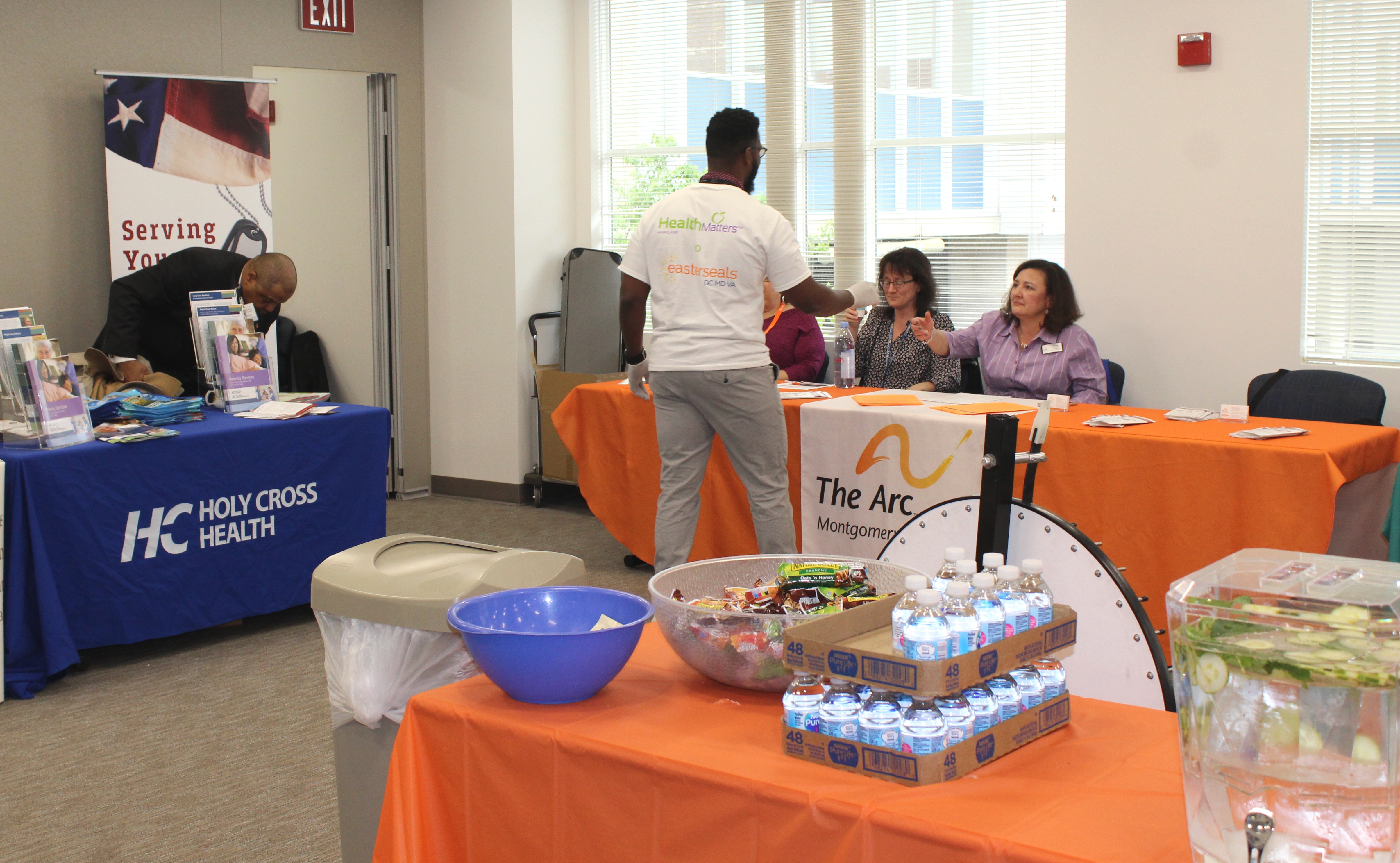 Wednesday, April 25, Easter Seals held its Inaugural Community Health and Wellness Fair at the Harry and Jeanette Weinberg Inter-Generational Center in Silver Spring, MD. Several vendors and non-profit organizations from the community attended, and more than 100 community members participated.
The purpose of the fair was to share information and resources about general health and wellness to all members of the community and connect the public with service providers in the area. The fair was free to the public and open to adults and children of all ages. Information and resources were provided about nutrition, fitness, meditation, rehabilitation, and the environment.
Many special events took place throughout the day, including a fitness session, family-friendly story reading, massages, raffles, discussions with nutritionists and fitness experts, and a community wellness dialogue. Infused water, freshly squeezed juice, and healthy snacks were provided for everyone.
Easter Seals provides services for the entire family. For additional information about our programs and resources, please visit us HERE.