Female RE-Enactors of Distinction (FREED) Teach Adult Day Services Participants Black History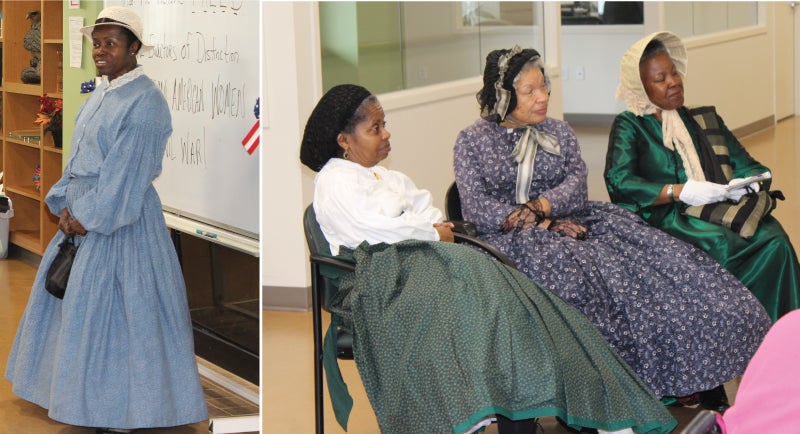 Thursday, April 19, Female RE-Enactors of Distinction (FREED): African-American Ladies of the Civil War Auxiliary Organization of the African American Civil War Museum, paid the clients at the Morris & Gwendolyn Cafritz Adult Day Services (ADS) a very special visit.
This re-enactment group travels the country portraying women of the Civil War Era. The mission of FREED is to educate the public about the accomplishments and contributions of African-American Civil War soldiers and women who supported them throughout this period in our history.
The Adult Day Services program offers very personalized care in a stimulating and engaging environment that provides individuals with a meaningful experience every day. We are thrilled to have the women of FREED play an active role in the enrichment and education in our ADS facilities.
For more information about the Adult Day Services program, please visit us HERE.