Easterseals Developing Accessible Transportation App for MetroAccess Users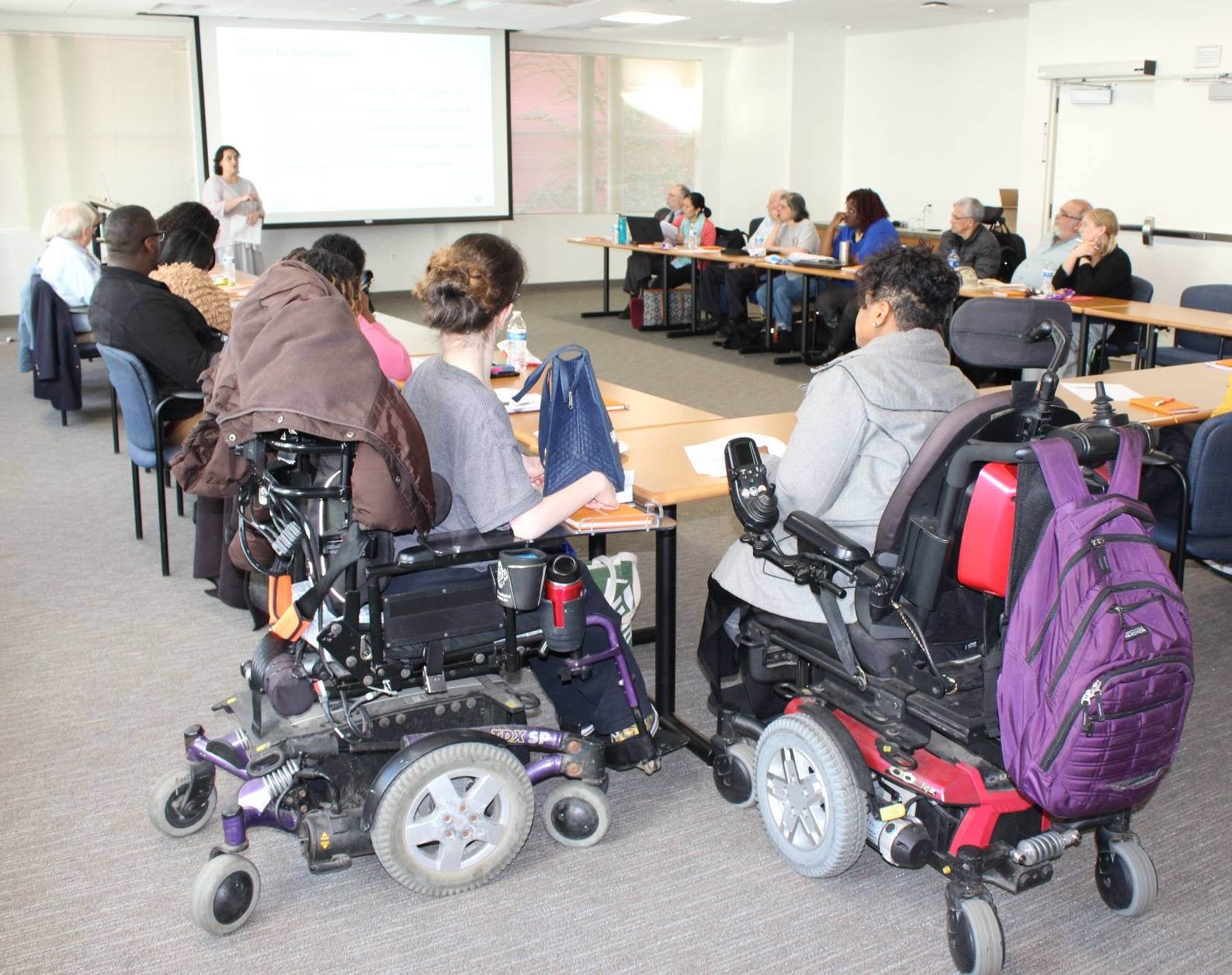 Where's my MetroAccess ride? How many times have you asked yourself that question while waiting in the freezing cold or sweltering heat waiting for your ride? Wouldn't it be great to have a phone app that let you know exactly when the van is going to show up? You know when your pizza is being delivered…the same respect should apply to this crucial service that connects you or a loved one to the community.
Easterseals DC MD VA was one of 10 organizations nationwide selected to receive a planning grant from the National Aging and Disability Transportation Center (NADTC) to test and refine innovative ideas for increasing accessible transportation. Please visit the press release HERE to learn more.
Monday, October 22, we brought together representatives from the MetroAccess rider community, WMATA, and mobile app development staff for the first of four sessions to help develop a new transportation app for MetroAcess users. Each session will build on the session before with an end goal of providing MetroAccess with a specification document detailing the features and accessibility requirements from the MetroAccess rider community for the development and implementation of the mobile app. The app itself will assist riders in having a more accurate idea of their pick-up and drop-off times so they can better utilize their time and increase their mobility and independence.
"As a national network of local organizations committed to improving the lives of individuals with disabilities and older adults, Easterseals knows how important transportation is for promoting independence and increasing community engagement," said Angela Williams, President and CEO of Easterseals. "We are pleased to partner with these local communities to increase accessible transportation options, making it easier for older adults and people with disabilities to maintain their health and nutrition as well as social interaction and a sense of well-being."