Volunteers from the DoubleTree by Hilton Visit Easterseals in Northern Virginia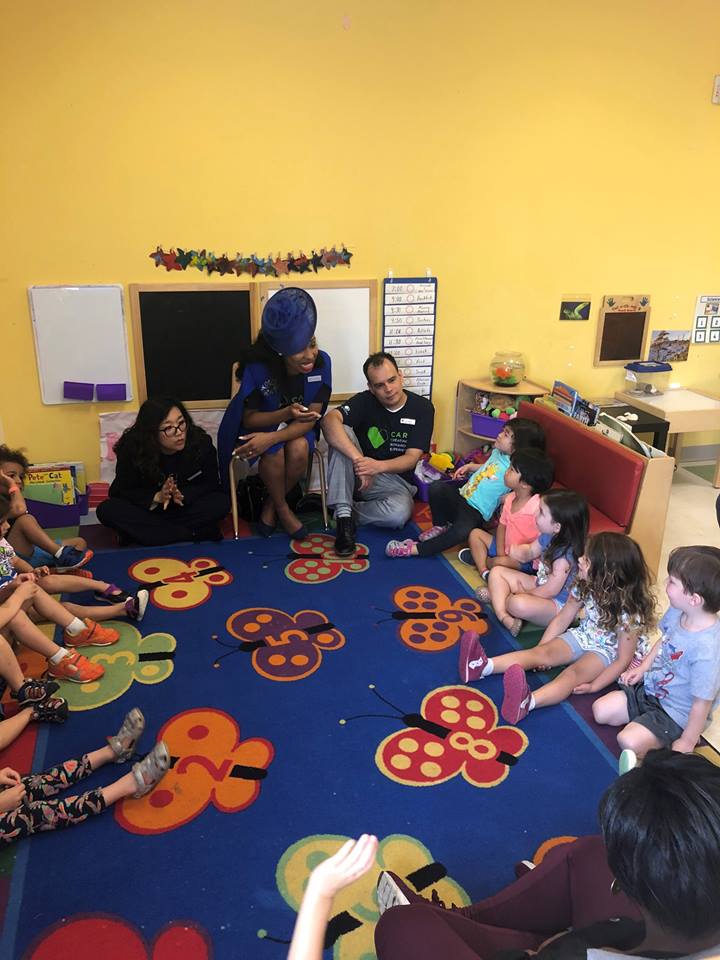 On Wednesday, July 25, a group of volunteers from the DoubleTree by Hilton visited the Jo Ann and Carl McNair Community Child Development Center in Falls Church, Virginia. The volunteers had a great time interacting with the children and staff, and witnessing the vital services Easterseals is providing for families in our community.
Everyone enjoyed a fun-filled day of activities, including block and game exercises, free-play, and learning in the classrooms. The volunteers also took time to have open discussions with the pre-kindergarten children about what it's like to work in the hotel industry.
The DoubleTree by Hilton has a strong belief in investing in a good cause, whether it's through funding, or just spending time to volunteer. Easterseals is extremely grateful to our friends at DoubleTree for their support, and we look forward to continuing our partnership in making a difference for the children and families we serve.
For more information about our Child Development Program, please visit us HERE.