Easterseals DC MD VA Wins 2018 Board Leadership Award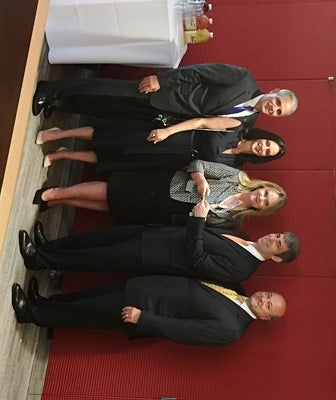 We are thrilled to announce that Easterseals DC MD VA is a winner of the 2018 Board Leadership Award from the Center for Nonprofit Advancement. Easterseals received the award at Kilpatrick, Townsend & Stockton, LLP in Washington, D.C. on Thursday, July 26.
The award recognizes the role boards play in building and sustaining successful organizations. By executing their fiduciary and leadership responsibilities, board members ensure their organization is well led, supported and responsive to the people and communities it serves. The Center created this award in 2011 to recognize and spotlight outstanding leadership from nonprofit Boards of Directors in the Greater Washington area.
Under the current Board leadership, Easterseals opened the Steven A. Cohen Military Family Clinic at Easterseals, the new Easterseals Disability Staffing Network (EDSN), and completed renovations of the Harry and Jeanette Weinberg Inter-Generational Center in Silver Spring, MD.
For additional information about our Board of Directors, please visit us HERE.