20 Years of Learning Through Play at the National Archives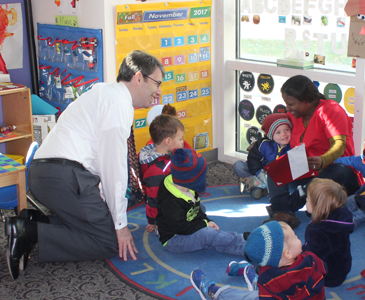 Easter Seals recently celebrated the accomplishments of Delores Williams, who has been shaping the lives of young students at the Easter Seals Child Development Center inside the National Archives and Records Administration for 20 years.
Our President and CEO Jon Horowitch marked the event by bringing members of our leadership team with him to see Delores in action and to commemorate her two decades of service to the young children of our community through here work at Easter Seals.
Jon was so moved by the experience and by the reactions of the children when they are asked what they liked most about Delores' ability to turn the learning process into a joyous activity then he dashed off a blog post about the day as soon as he got back to the office. Please read the latest "Notes from the President" to learn more about this very special educator.