Our Cause
At Easterseals, we believe that our community is stronger when we build on the abilities of all of our neighbors. That's why we work in local communities as champions for ability. We pave the way with programs and services that unlock the potential of each person we serve, regardless of the challenge they may face. Working in partnership, we offer guidance, provide support and inspire action so that everyone can reach for and realize their potential.
Receive more specific information from our website:
For more information, contact us.
In the spotlight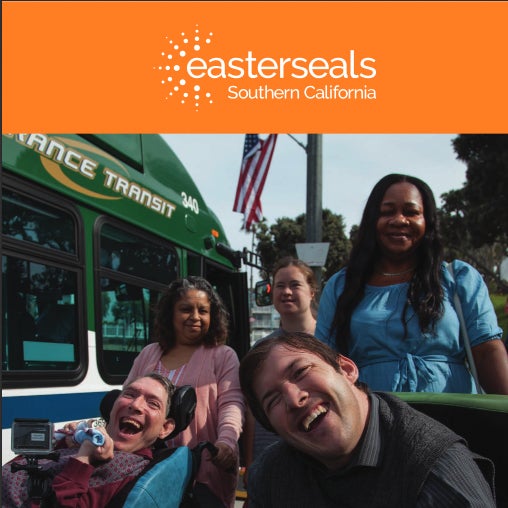 The 2017 Annual Report gives a terrific overview of our year in review; profiles remarkable participants in all of our service lines; highlights donors and corporate partners; and illustrates the impact we've made on more than 10,000 individuals and families throughout Southern California.
Latest news
For Immediate Release — Easterseals Southern California (ESSC) – which assists more than 10,000 people with disabilities – has appointed Marilyn Lindheim to its board of directors. Read more
Easterseals Southern California (ESSC) has received a generous $1.75 million gift to expand its adult day services in Orange County on the site of the non-profit's current Santa Ana corporate office location, which will relocate to Irvine June 25. Read more
Easterseals Southern California (ESSC) – which assists more than 10,000 people with disabilities in Orange, San Bernardino, Los Angeles, San Diego, Imperial, Kern, Riverside and Ventura counties – has appointed three new board members. Read more