Community Living - Mental Health Programs
Celebrating Graduation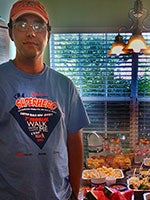 On 6/24/16, consumers from Stirrup Court and Logan Road celebrated Anthony C's graduation from Brookdale Community College. Anthony obtained his Associate of Arts degree in Education, and will be continuing his education at Georgian Court University in the fall. Anthony would like to become a teacher one day. Consumers and staff enjoyed fresh fruit and vegetables, sandwiches, and fruit... read more
Former Resident of Homeless Shelter, Sara Obtains Bachelor's Degree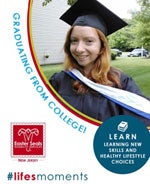 Five years ago, Sara, a young lady struggling with the effects of mental illness, found herself homeless.

Fortunately, she was referred to Easter Seals New Jersey's homeless shelter in Monmouth County and later was transferred to an Easter Seals group home.

Several years prior to her arrival at Easter Seals, Sara had attempted to... read more
Dimitiy's Recovery Journey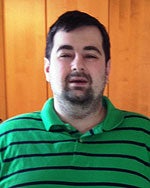 Dmitriy is a perfect example of what Easter Seals strives to achieve with its program participants.

After suffering a brain injury which caused a mental illness, Dmitriy was referred and admitted into an Easter Seals NJ residence in Somerset County for people struggling with the challenges of mental illness.

Upon his arrival, Dmitriy was isolated and extremely... read more
David's Road to Independence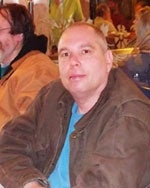 When David first came to live in an Easter Seals NJ group home for people facing the challenges of mental illness in 1996, he struggled to adjust to the program. He struggled with hygiene, managing his aggression, and suicidal tendencies if he failed to properly manage his medications.

Since his arrival at Easter Seals, David has demonstrated tremendous improvement. He has gained... read more
Daniel Inspires Fellow Residents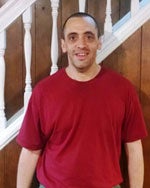 Daniel's positive outlook on life brings a smile to the faces of his fellow residents as well as the staff at Easter Seals NJ's group home for people facing the challenges of mental illness in Essex County.
Why? Because he inspires everyone around him with his determination, sense of gratitude, and belief that through hard work, anything is achievable.
Because of his illness, Daniel has been... read more
Brian Comes Out of His Shell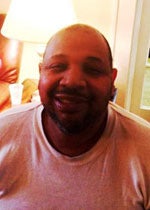 When Brian first came to live at an Easter Seals NJ group residence in Essex County for people struggling with the challenges of mental illness, he lacked skills in self-sufficiency and hygiene, and preferred to isolate himself from others as much as possible.
But with time and the intense support he has received from the Easter Seals staff, he has evolved into a very different person. Not only has he... read more
Anthony's Remarkable Progress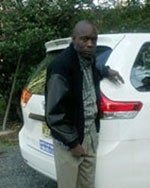 When Anthony first arrived at Easter Seals NJ's group home for people facing the challenges of mental illness in November 2013, he struggled with basic living skills including hygiene and meal preparation.
Since coming to us from a boarding home, he lacked the knowledge and self-discipline needed to manage his medications and keep appointments necessary for his recovery. He was quiet and introverted and preferred to... read more
A Bitter-sweet Farewell… Erik's Journey to Independence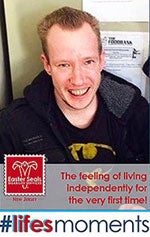 Erik's journey with Easter Seals began in 2007 after having been in and out of hospitals and struggling with both mental illness and drug and alcohol addiction.
He knew he needed to try something different and was ready for community living. With medication assistance and education, the recreation and social activities, combined with the intense support of the Easter Seals staff, it was not long until Erik was ready to move into a less-supervised setting. Excited to meet his new... read more
A Life Changing Journey at Easter Seals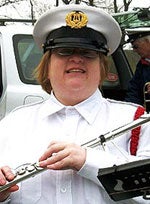 Just the fact that I was able to ride a bicycle makes me feel whole again," says Sharon regarding the positive impact Easter Seals has had on her physical and mental wellbeing.

After years of battling mental illness resulting in multiple hospital stays, Sharon was referred to an Easter Seals NJ Behavioral Health Services group home in Warren County in 2011.
Upon her arrival, Sharon was struggling to... read more
Jeremey's Amazing Journey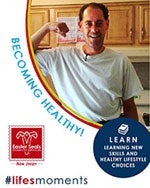 Jeremey's journey with Easter Seals began in May of 2012 when he first arrived at one of our Behavioral Health Services group homes in Hunterdon County.

After battling an extensive past of drug addiction, multiple hospitalizations for mental illness and chemical dependence, and homelessness, when Jeremey first arrived he felt that one of his biggest challenges would be... read more
John Achieves Independence for the First Time

Having struggled with the effects of premature birth resulting in both physical disabilities and mental illness, John has lived his entire life with his parents. But now – at the age of forty-three, thanks to the help of Easter Seals, John is finally able to experience something that most people take for granted – a chance at independence.
Read more
Updated 8/23/16