Photography Exhibition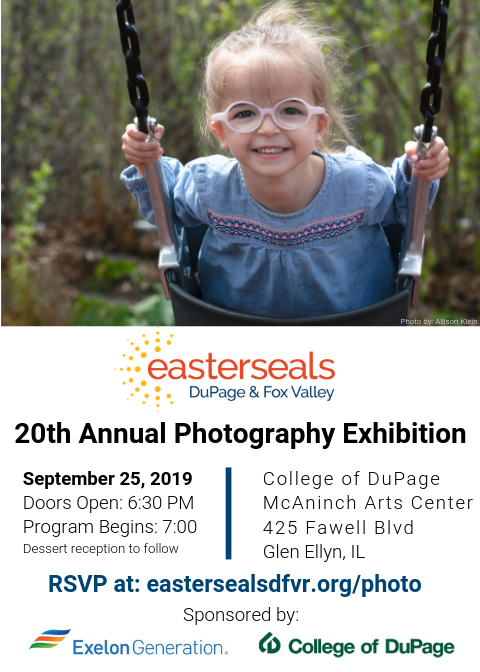 Each year the College of DuPage (COD) Photography Department has partnered with Easterseals DuPage & Fox Valley to showcase the beauty and daily lives of children with developmental delays or disabilities. The photographs line the halls of each center, offering hope and inspiration to all. The photographers in the Video Storytelling class create beautiful video slide shows too.
"The photographs you see bring to life, in a visual form, some of the most amazing souls you will ever meet in a way that words can never do. Behind every photo is a child who dreams colorful adventures at night like any other, a child who has that same sense of humor as their parents, a child who loves and wants to be loved.

Many of these children may not have the ability to say those words to you, or to write them down with clarity, but these photos tell their stories in a way that words can never do. Thank you – immensely - to the photographers and faculty for being their storytellers."
- Derek Ladgenski, Board Member of Easterseals DuPage & Fox Valley
Thank you to our sponsors!