Philly Baer Foundation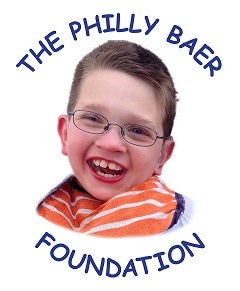 The Philly Baer Foundation's partnership with Easterseals DuPage & Fox Valley was born out of a shared mission to support children with disabilities and their families. Easterseals DuPage & Fox Valley provides expert pediatric therapy services for infants, children and adults with mild developmental delays, complex disabilities or undiagnosed concerns. Funding from the Philly Baer Foundation will provide financial assistance for children with complex medical needs.
These gifts will increase the number of therapy sessions available to families with Medicaid when they need them most. We will ensure additional support for families facing surgeries, medical setbacks or special situations that require extra therapies or in-home services. These therapies are critical to helping children build the strength, stamina and skills they need to thrive.
To learn more visit: www.phillybaerfoundation.org/