Giving Tuesday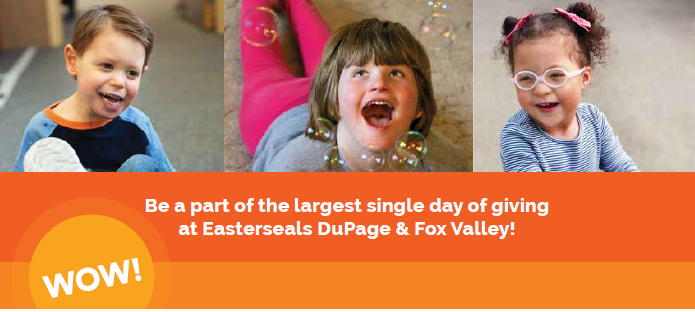 Kick off the holiday giving season on Tuesday, December 3 along with individuals, communities and organizations worldwide.

Help us raise $115,000 in 24 hours by rallying behind this global day of giving.
Sign on now to pledge your support and add your voice as a Giving Tuesday ambassador.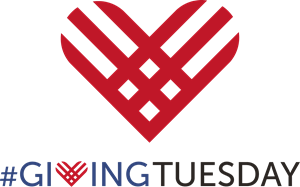 Each year our staff, Board of Directors, volunteers, donors and families come together to spread the word about Easterseals on Giving Tuesday. The results have been staggering! Every dollar raised directly supports our therapy programs and the children who need them. We have a BIG goal for 2019 that will make a BIG impact, but we need your help!
Share Your Story
The Lechner Family has embraced Giving Tuesday as an opportunity to share the impact of Easterseals and motivate others to give. They've signed on as Giving Tuesday champions and are building on last year's success by engaging their employers, setting up an online fundraiser and empowering their six-year-old daughter, Evie, to be a messenger for Easterseals. Kim says, "We were thrilled to see first time donors contribute on Giving Tuesday and we were also so grateful for the donors who have supported our fundraising efforts in the past. Easterseals works hard to develop corporate partnerships who help match donations. This added another element of excitement because we knew that our dollars would go twice as far to support kids and families."
Each week Evie works hard in physical therapy to increase her stability, strength and balance. This year, her biggest transformations came from being able to confidently ride a scooter and safely navigate the playground at school. It's an experience she's proud to share, and the Lechners plan to use Giving Tuesday as a platform to celebrate Evie's success and motivate others to support Easterseals. Share in your own words why Easterseals is important to you, and encourage your friends and family to make a gift on Giving Tuesday.
Spread the Word
It's quick and easy to get the word out about Giving Tuesday through email, Facebook and other social media channels.Gifts made through our website and Facebook on December 3 will all count toward our Giving Tuesday total. Use posts, photos and hashtags throughout the day to show your network how you're participating in this global day of giving.