Other Ways to Give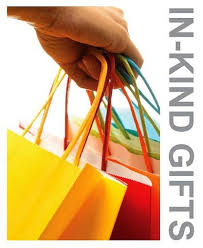 We are always in need of new or good condition items for our programs and can provide you a tax letter for your in-kind donation. You may drop off small (non-furniture items) at our administrative office at 7750 E Broadway, Suite A200 Tucson, AZ Monday-Friday 9AM-4PM, or call our reception, (520) 327-1529, to make other arrangements.
Since we serve all ages - birth to elderly, the needs vary. However, we can almost always use the following:
o Gift cards (Walmart, Target, Fry's, Safeway, Kohl's, etc.) - $10, $15, or $20 denominations are great because the family/individual can purchase what they need specifically
o Clothes (children through adult sizes)
o Craft materials and Art supplies (for all ages)
o Diapers (babies/toddlers)
o Games (table/board)
o DVD movies (Disney-themed are enjoyed by both kids & adults)
Earn Rewards for ESBF through your Fry's VIP Card!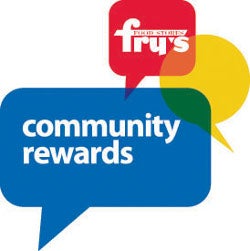 Support Easter Seals Blake Foundation by enrolling your Fry's VIP Card in the Fry's Community Rewards program! Once you're enrolled, you'll earn rewards for the Easter Seals Blake Foundation every time you shop and use your V.I.P Card!
The process is simple:
1. Complete the easy enrollment for a Frys V.I.P. Card
(Already have an online Fry's account? Skip to #2)
2. Then, click here to access your account…
o 'Sign-In' to your Fry's account online & click on 'My Account'
o Hover over your name in the top right-hand corner & click to get to your 'Account Summary'
o Scroll down to 'edit' Community Rewards
o Enter 'Easter Seals Blake Foundation' or '80327' to find us
o Select our organization and click Enroll
3. You're registered; thank you for your support!

You can also help raise money for Easter Seals Blake Foundation just by searching the Internet with Good Search! You use GoodSearch.com like any other search engine — the site is powered by Yahoo! — but each time you do, money is generated for us. Here's how it works:
Since GoodSearch shares its advertising revenue with charities and schools, every time you search the Internet using GoodSearch, you'll now be earning money for Easter Seals Blake Foundation!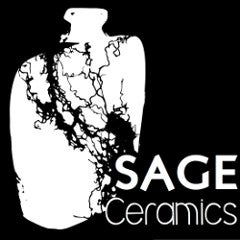 Purchase a special handcrafted piece from SAGE Ceramics!
Easter Seals Blake Foundation's SAGE Ceramics is a unique program that designs and manufactures high quality, handcrafted ceramic gifts. Individuals employed within the business work along side job coaches who provide on-the-job supports including vocational skills development and personal supports. This program provides an excellent opportunity to gain experience and learn occupational skills related to the retail and wholesale gift industry.
To purchase SAGE Ceramic products or to learn more about the program, please visit http://www.sageceramicgifts.com/ or call (520) 888-8588.