Employment and Adult Day Training
Finding a Job and Contributing in Your Community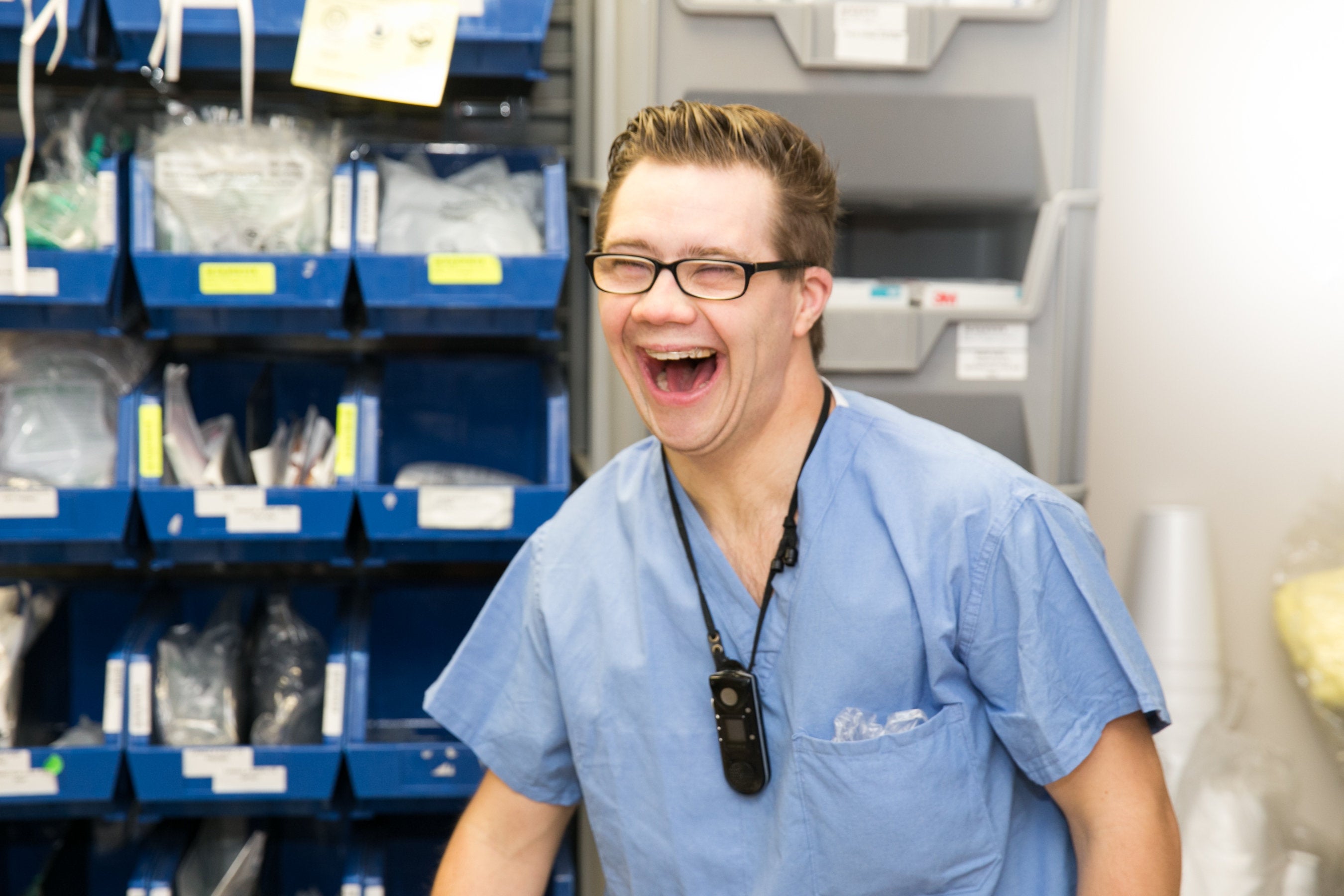 Easterseals Florida provides employment services programs for adults with disabilities and/or special needs. Our programs offer a wide range of pre-employment and employment programming through day and community programming that allow individuals to gain independence. Individuals learn employability skills, socialization, daily living, and self-advocacy skills in safe, supervised environments.
Our meaningful program in Palm Bay provides:
contracts with community businesses for in-program employment
community off-site employment
pre-employment training
a transition from high school program
health and wellness
socialization
daily living skills
community immersion
securing and maintaining employment
providing pre-employment skills training
job searching
job development and placement
on-the-job training and support
Adult Day Training Program
6050 Babcock St. SE
Palm Bay, FL 32909
(321) 723-4474
Easter Seals Florida, Inc. operates its programs and services without regard to race, color, and national origin in accordance with Title VI of the Civil Rights Act. Any person who believes she or he has been Aggrieved by any unlawful discriminatory practice under Title VI may file a complaint with Easter Seals Florida, Inc.
For more information on Easter Seals Florida, Inc.'s civil rights program, and the procedures to file a complaint, contact Rikesha Blake, Corporate Compliance Officer, (TTY 407-306-9766 x 11108); email rblake@fl.easterseals.com; or visit our administrative office at 520 N. Semoran Blvd, Suite 280, Orlando, FL 32807-3383. For more information, visit http://www.easterseals.com/florida.
If information is needed in another language, please visit our website at http://www.easterseals.com/florida where translation is available or contact our offices at (407) 306-9766.