Palm Bay Adult Day Training (ADT) Program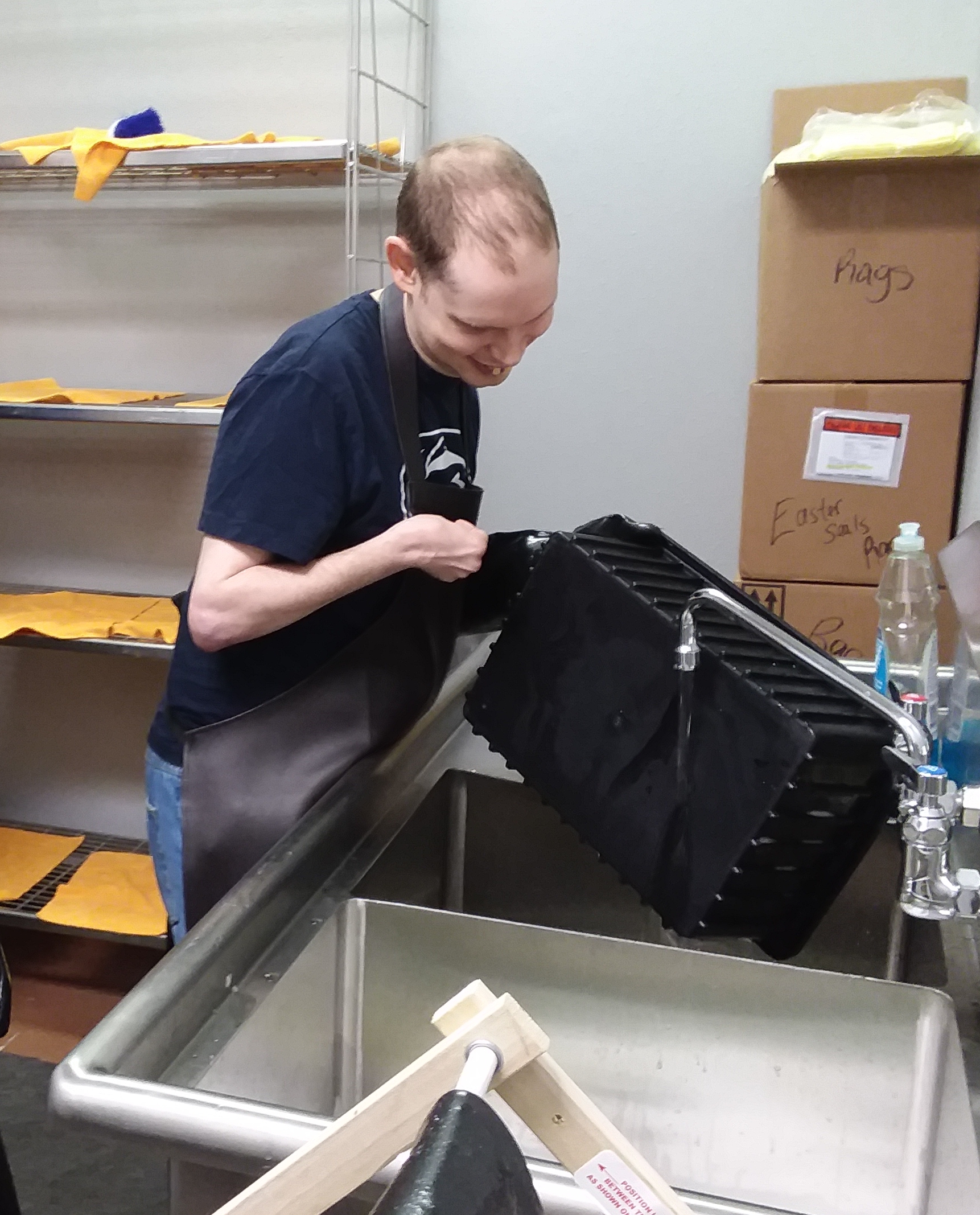 "I love meeting new people, learning new skills, and – my favorite – payday!" – Michael, Adult Day Training Participant
Michael has participated in Easterseals' Adult Day Training (ADT) Program for more than 15 years. Through the Personal Enrichment Program, he has learned sign language and developed a love for classical music and painting. Through the Life, Employment, and Community Skills Program, Michael has learned functional life skills such as using public transportation, basic math, cooking, and cleaning, as well as employment skills like assembly and packaging, for which he is compensated for his work. Second, only to payday, Michael's favorite activities are the program's social events along with friends old and new.
Easterseals Florida's Adult Day Training Program offers a safe, supportive, and supervised environment for adults with disabilities transitioning to independence. Participants will:
· Learn employment skills with opportunities to earn a paycheck
· Acquire life skills such as cooking, riding a bus, using a computer, and managing money
· Gain enrichment experiences in arts, music, and by learning sign language
Door-to-door transportation may be available. Email Christine Judson, cjudson@fl.easterseals.com, or call 321-723-4474 ext. 13109 to learn more about enrolling today!