Corporate Partners
Let's Make New Jersey More Inclusive!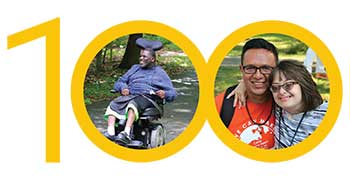 Easterseals New Jersey values the support and participation of businesses and corporations within our communities. Our partners recognize the importance of their community presence and not only enjoy working alongside us to provide opportunities to people living with disabilities and special needs, but also enjoy the positive impacts that are a by-product of their support.

Make your business a part of our family working together to make New Jersey more inclusive for the next 100 years.
Opportunities include:
Community Event Partnerships
Employee-driven fundraising
Diversifying Your Workforce
Creating Training Opportunities
Teambuilding Volunteer Projects
Product Donations
Becoming a Sponsor

Your contributions will have a major impact on the lives of thousands across the state and prepare you for a more inclusive New Jersey.
If you or your company/business is interested in learning more about becoming an Easterseals New Jersey partner, please email Mehwish Abid at mabid@nj.easterseals.com
Play With Pupose
In Spring of 2018, we worked with our partners to host our first annual Play With Purpose fundraiser in Freehold, NJ. It was a day of accessible play and a celebration of all abilities. We raised over $100,000 to support people with disabilities and special needs to live, learn, work, and play in their communities. Relive the fun by watching our recap video or flip through our photo album.
A big thank you to our sponsors for making this event possible: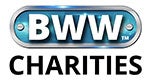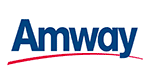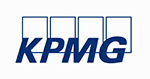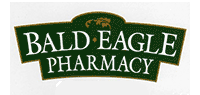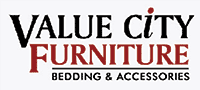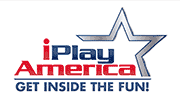 ---
TAPinto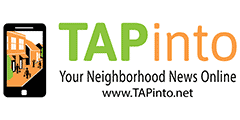 TAPinto.net is a network of more than 60 franchised online local news sites in NJ and NY with more than 5.5M readers. We are proud to sponsor Easterseals New Jersey.
Corporate Partners & Sponsors
Century 21 Real Estate LLC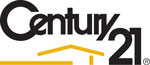 Century 21 Real Estate LLC, the franchisor of the world's largest residential real estate sales organization, surpassed $103 million in 2011 in lifetime contributions for Easterseals, its sole philanthropic partner since 1979.
On behalf of Easterseals New Jersey and the over 6,000 individuals and families we serve, we extend our deepest gratitude and appreciation to the many Century 21 agencies for hosting multiple fundraising events throughout the year, volunteering their time and efforts at Camp Merry Heart, and for their continued support and commitment to our mission! Read more about their efforts for Easterseals NJ here.
Rotary Club International

Rotary and Easterseals Two Friends, Two Visions that Changed Our World
Paul Harris, founder of Rotary International, the world's first service club organization - and Edgar Allen, founder of Easterseals, came to know one another because of a shared a passion for service and volunteerism.
Since the 1920s, Rotary clubs have worked with local Easterseals organizations as volunteers and event sponsors, and by offering program support through direct grants and gifts. [See Rotary-Easterseals Timeline: Page 1 and Page 2]
Today, Rotarians nationwide continue Allen's dedication to children with disabilities through funding and underwriting of programs that support camping and recreation programs for children, such as Easterseals Camp Merry Heart here in New Jersey. To date, Rotary International has contributed over $5 million dollars to Easterseals programs nationwide.
CVS/Health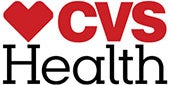 Easterseals' friends at CVS/Health continue to advance ways to support children with disabilities served by Easterseals through its All Kids Can™ Program.
Since Easterseals was selected as a national partner in the CVS All Kids Can™ Program in 2006, CVS Health's support of Easterseals has been nothing short of amazing with contributions of more nearly 10 million made by the company, its private foundation and its associates nationwide.
So, on your next trip to CVS, be sure to join Easterseals in thanking CVS Health for all it has done over the years to improve the lives of families living with disabilities.
Amway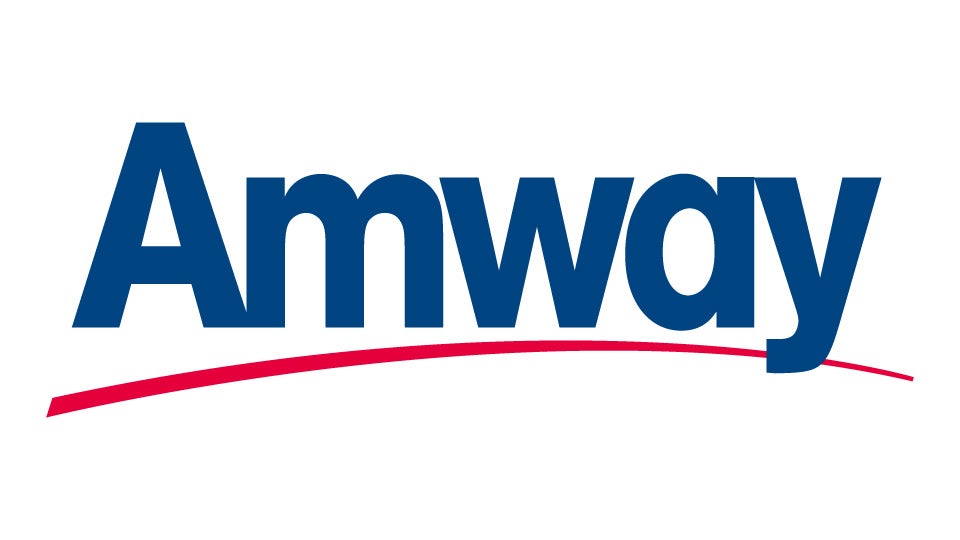 Since 1983 Amway Independent Business Owners and employees have partnered with Easterseals to support services to children and adults with disabilities and their families. During this time over $30 million has been contributed.
A.C. Moore
As part of its Crafting a Better World initiative, A.C. Moore Arts & Crafts, Inc. has teamed up with Easterseals for an in-store campaign and crafting event that asks customers to Act for Autism®. A.C. Moore customers can donate $1 to Easterseals' Act for Autism campaign at checkout and participate in a free jigsaw puzzle making event.
The campaign coincides with National Craft Month in March and National Autism Awareness Month in April, and gives customers an opportunity to express their creativity during a free "make-and-take" event, learn about autism—its signs, symptoms and support through treatment—and help support families living with autism.
Jersey Mike's


During the month of March, Jersey Mike's Subs, known for its authentic fresh sliced/fresh grilled subs, invite guests to join their local Jersey Mike's restaurant and make a donation to that location's designated charity partner. Charities include hospitals, youth organizations, food banks and more. To date the annual program has raised more than $5 million for these organizations. Easterseals NJ is excited to be among Jersey Mike's charitable partners beginning in 2015. To find the nearest location supporting Easterseals NJ, visit http://goo.gl/Grz3ir.
Robert Half International

Easterseals and Robert Half International, Inc. teamed up for Robert Half International, Inc.'s "Day of Caring" where volunteers lent their time to our organization to paint the interior of one of our residential facilities in Somerset County.
It was an impressive display of teamwork and commitment to the community in which they live! Easterseals would like to thank everyone involved for helping to organize this wonderful event and we look forward to such successful collaborations in the future.
Robert Half International is the world's first and largest specialized staffing service. For more information about Robert Half, which has more than 360 locations worldwide, please visit www.rhi.com.
---
Foundations & Grants
Britt Worldwide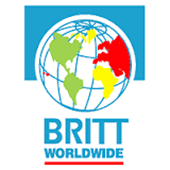 Britt Worldwide, a partner of Amway, and to its association of independence business owners throughout the world, provides valuable mentorship to dedicated men and women in order to help them achieve their desired level of success in their own businesses. BWW gives back to the community through their charitable giving foundation, Britt Worldwide Charities, supporting various organizations through monetary contributions, volunteerism and raising awareness for these causes. Since 2018, Britt Worldwide Charities has sponsored the annual Spring event (including Play With Purpose and Walk With Me New Jersey), raising $110,000 for the nearly 9,000 individuals living with disabilities or special needs who are served by Easterseals New Jersey. Their partnership and contributions help us to provide opportunities to these individuals so they can live the best life possible. To learn more about BWW, visit http://www.bww.com/welcome.aspx.
AstraZeneca

AstraZeneca is a global, innovation-driven biopharmaceutical business that focuses on the discovery, development and commercialization of prescription medicines, primarily for the treatment of cardiovascular, metabolic, respiratory, inflammation, autoimmune, oncology, infection and neuroscience diseases.
AstraZeneca has been a loyal partner for over three years supporting our Health and Wellness program. For additional information additional information regarding AstraZeneca products, you can contact the AstraZeneca Information Center by phone at 1-800-236-9933 or visit their website athttp://www.astrazeneca-us.com/contact-us.
Johnson and Johnson

Johnson & Johnson's Credo inspires them to advance the health of communities in which they live and work, and the world community as well. This unwavering commitment to making the world a healthier place is at the heart of their giving.
Their mission is fulfilled by developing enduring partnerships that deliver community-based solutions to health challenges. The three strategic areas of focus are: saving and improving the lives of women and children, preventing disease among the most vulnerable and strengthening the health workforce.
Together with their partners, they make life-changing, long-term differences in human health, helping families to survive and thrive. A long term partner of Easter Seals New Jersey, Johnson & Johnson recently awarded Easter Seals New Jersey a grant to support our Health and Wellness initiative in Middlesex County. For more information about Johnson & Johnson, visit www.jnj.com.
Magyar Bank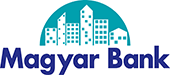 Since being founded in 1922, Magyar Bank has taken an active role in improving the quality of life for families and businesses in the communities it serves. And through the MagyarBank Charitable Foundation, the Bank has strengthened its commitment to building a long-term partnership with the community. Magyar Bank recently awarded Easter Seals New Jersey a grant to support Employment Services. For more information about the MagyarBank Charitable Foundation, please call 1-888-990- BANK or visit the website at https://www.magbank.com/About-the-Foundation.aspx.
Met Life

MetLife Foundation recently awarded a VOLUNTEER VENTURES grant of $1,000 to Easterseals New Jersey's Camp Merry Heart in support of a project proposed by Mike Bisesti, a MetLife employee who serves on Camp Merry Heart's Advisory Board and its annual golf tournament planning committee.
The grant will provide a qualified camper who is unable to afford the camp fees with a meaningful recreation experience by funding the cost of meals, activities, staff support and accommodations for six days.
MetLife's VOLUNTEER VENTURES Program encourages and supports employee involvement at the local level in nonprofit organizations that work to improve the quality of life for all. Grants are made for specific projects in which MetLife employees have continuing involvement as volunteers. For more information about MetLife, visit www.metlife.com.
TD Charitable Foundation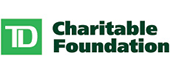 Our employees reside in the same communities we serve. We founded the TD Charitable Foundation in 2002 to give back to the people who are more than just customers to us. We want to support and help our neighbors.
Through the TD Charitable Foundation and the financial grants it makes, they partner with area non-profit and public institutions to create meaningful change and improvement in their communities. Coupled with the commitment of their employees and the thousands of volunteer hours they donate each year, this makes a significant impact in the communities in which they live and do business. It's a tradition they hold dear. If you have questions or would like more information, please visit www.tdbank.com.
The Amboy Foundation
The Amboy Foundation is committed to serving the needs of its communities through strategic investments of the Foundation's resources. The Foundation will actively seek community development opportunities to support educational, civic, health, human services, social and cultural organizations that address these objectives. Additionally, the Foundation will focus on innovative programs that provide a measurable impact in the communities it serves. For additional information, you can visit their website at www.amboybank.com.
The Healthcare Foundation of New Jersey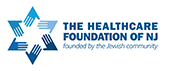 The Healthcare Foundation of New Jersey, originally called The Beth Israel Foundation, was established in 1996, when Newark Beth Israel Medical Center (NBIMC) was sold to the Saint Barnabas Corporation after a proud history of providing quality care and a humanistic environment to people of all backgrounds in greater Newark who came to the hospital for treatment or for employment.
The Foundation attempts to enhance and provide a new perspective on healthcare and health-related problems and, where appropriate, seeks to provide leadership in identifying problems and in seeing that such problems are studied. We seek collaborations with organizations and institutions in both the Jewish and general communities to study problems, develop solutions, and provide funding to make those solutions a reality. For more information about The Healthcare Foundation of New Jersey, visit www.hfnj.org.
The Provident Bank Foundation

The Provident Bank Foundation was established in 2003 with the intent of supporting not-for-profit groups, institutions, schools and other organizations that provide valuable services to the communities served by Provident Bank. The Provident Bank Foundation is committed to strengthening and sustaining its relationship with communities in the Bank's marketplace. The Provident Bank Foundation has supported Easter Seals New Jersey's Transition to Work program. For more information, please call the direct line at 862-260-3990 or visit their website at www.providentnjfoundation.org.
Last updated: January 26, 2023