A Holiday Message From Easterseals CEO, Brian Fitzgerald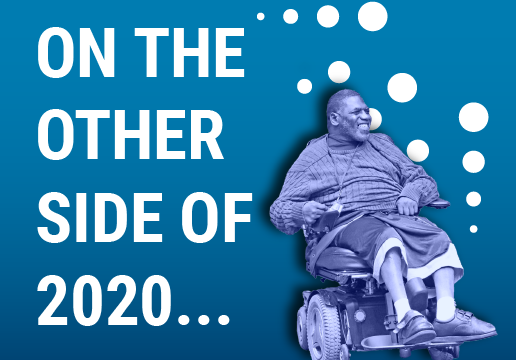 Hello friends,
We have reached the holiday season and I hope this message finds you and your loved ones safe and healthy. Though there has been a tendency for us to focus on the challenges this year has brought us, I would instead like to take a moment to look forward to a brighter future. The holidays may look different (or more accurately, distant) this year, but this shouldn't stop us from appreciating the spirit of togetherness this time of year inspires.
At Easterseals, we are fortunate enough to witness incredible acts of kindness and caring on a regular part of our lives and daily work. Watching our program participants and staff work together to achieve goals is an inspiring sight, one which would not be possible without you. Your continued support is what makes the holidays bright for those who otherwise might go without. Thanks to you, many of our participants have access to employment opportunities, stable housing, and proper healthcare as well as someone to talk to when they feel isolated. These vital supports are what make a brighter future possible for the thousands of individuals and families Easterseals serves.
We recently launched our "On the Other Side" campaign, which focuses on removing the barriers facing people with disabilities. It is crucial we remove these barriers to create real, long-lasting positive differences in the lives of those we serve. As we find ourselves moving on to the "other side" of 2020, we look forward to continuing our work together throughout a year of new opportunities.
Happy Holidays and thank you for your continued support,
Brian Fitzgerald
CEO, Easterseals New Jersey