Employment and Adult Day Training
Finding a Job and Contributing in Your Community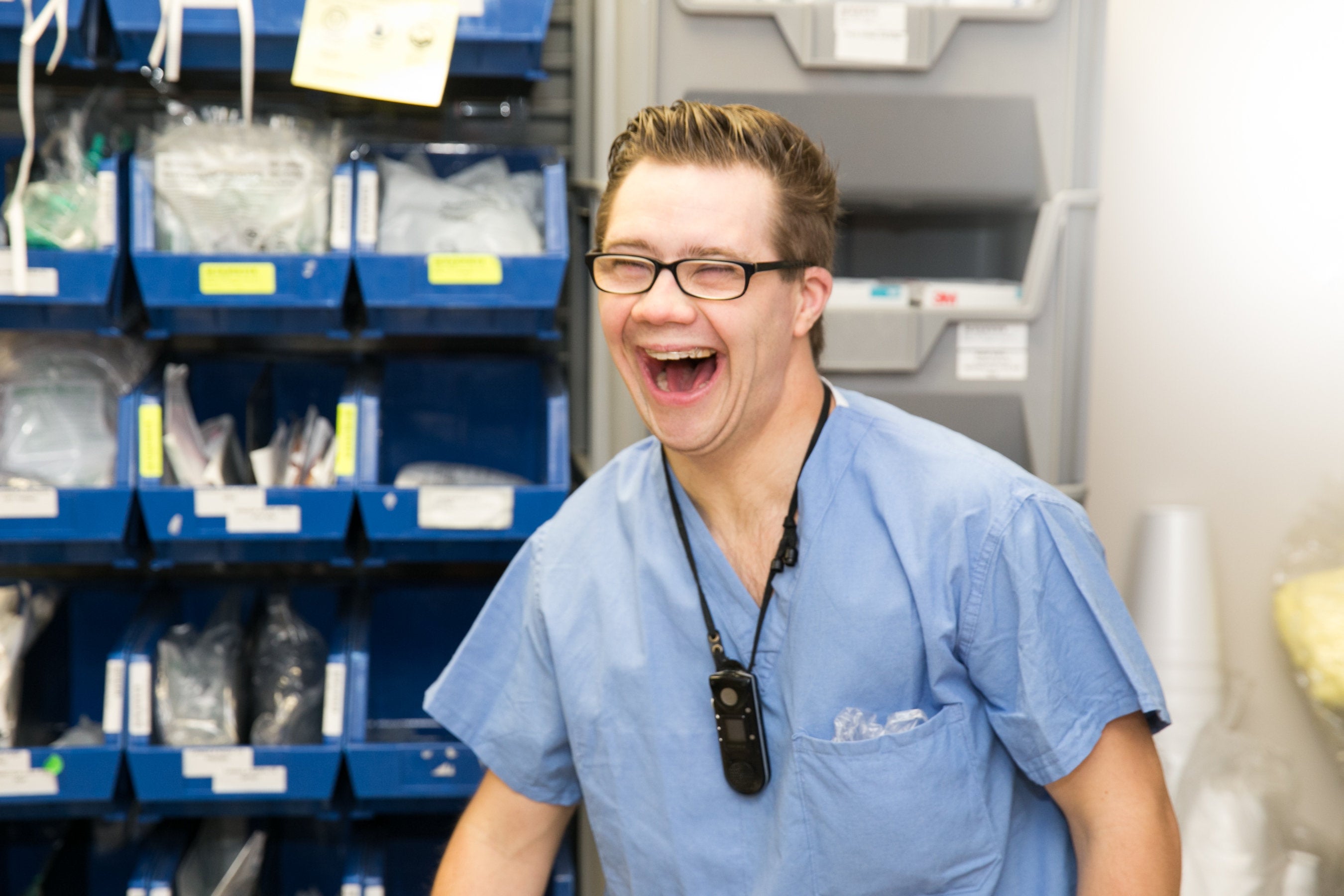 Community-based Employment Services
Easterseals Florida partners with the Florida Division of Vocational Rehabilitation and other agencies to support individuals with disabilities or other special needs in securing and maintaining community employment.
Our Employment Consultants, serving both Brevard and Indian River Counties, will guide and encourage individuals with employment challenges to perform the steps necessary for successful employment including:
• Pre-employment skills training
• Job search
• Job development and placement
• On-the-job training
• Support and assistance to ensure job retention
Facility-based Employment Services
Our Adult Day Training Program (ADT) located in south Brevard County provides a safe, supervised environment for adults with disabilities and special needs. This may be the right program for individuals who need additional skills training before attempting to transition to competitive, community employment and independent living.
Our program encourages independence while our participants learn daily living, social, pre-employment and self-advocacy skills through age and culturally-appropriate activities. Individuals are provided with paid work opportunities and vocational skills training available through local companies contracted work such as light assembly and recycling.
Participants in our ADT Program also have to opportunity to attend the Life, Employment-Readiness and Community (LEC) Skills Program and Personal Enrichment Program (PEP) classes. The LEC Program focuses on preparing our students to enter the workforce and live as independently as possible within their communities. Skills are taught in an age-appropriate classroom setting, as well as during frequent and varied community inclusion activities. PEP classes offer purposeful, age-appropriate activities to develop motor skills, discover hidden talents and abilities and promote creative expression.
Florida has a fleet of fully-equipped, wheelchair-accessible vehicles and can provide safe, door-to-door Transportation Services to and from our ADT program.
For more information on our programs and services, please call 321.723.4474.
Complaint Form (Spanish)

Complaint Form (Vietnamese)
Complaint Form (French Creole)