Health Policies
Due to the COVID-19 pandemic , we are reminding all who enter our centers of our policies and procedures. We remain committed to doing our very best to reduce the risk of exposure at Easterseals DuPage & Fox Valley. We appreciate your efforts as well.
At arrival, health screenings will occur using the Kiosk or Patient Dashboard. If you need assistance, or are not sure how to answer a question, the Receptionist is available to help you.

Stay home and reschedule to tele-therapy if experiencing symptoms of viral or bacterial illnesses including COVID, colds, flu, gastrointestinal illness, etc. Please see the below Flow Chart for situations to monitor symptoms or stay home. If you are not sure about coming in, please ask your therapist before arriving for your session for advice.

As a healthcare facility, everyone over the age of two must wear a mask unless medically unable to do so. We will continue to take great care with our cleaning/disinfecting processes, air quality, hand hygiene, mask utilization and social distancing. At this time, we are allowing a maximum of 2 people with each client per session and everyone must be wearing masks. We are beginning to treat 2-3 children or adults in the same room with social distancing and masks worn by all in the room.

We are following CDC guidance for clients and staff on quarantine after a COVID-19 exposure, diagnosis, or symptoms that may signal COVID-19, and will continue to adapt as more individuals in the community are vaccinated and as recommended by our health department. We are monitoring recent COVID developments and will relocate if recommended by public health officials.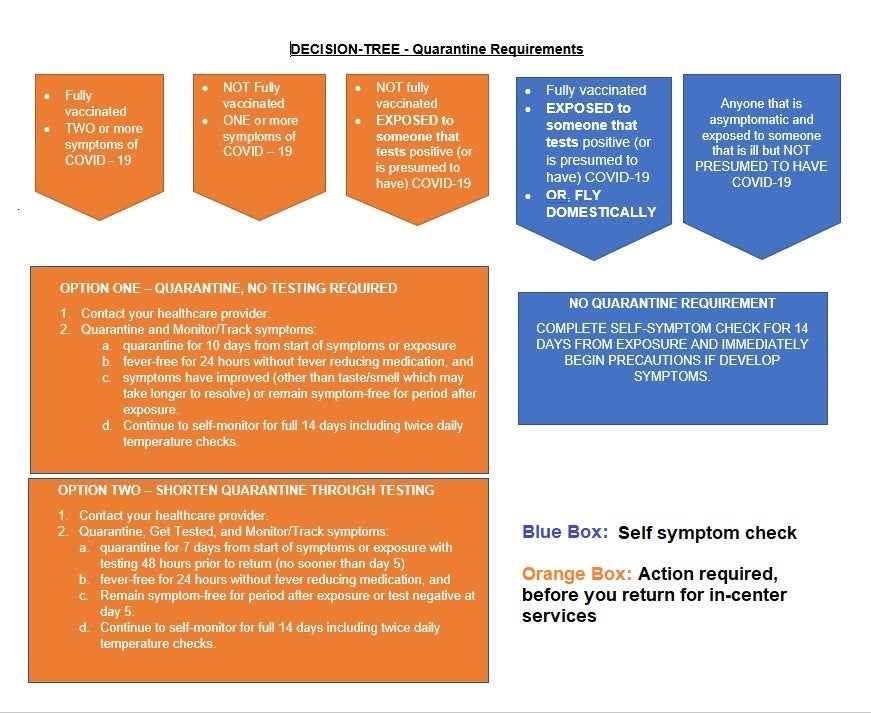 Common Symptoms of COVID-19
Fever or chills
Cough
Fatigue
Shortness of breath or difficulty breathing
Muscle or body aches
Headache
New loss of taste or smell
Sore throat
Congestion or runny nose
Nausea or vomiting
Diarrhea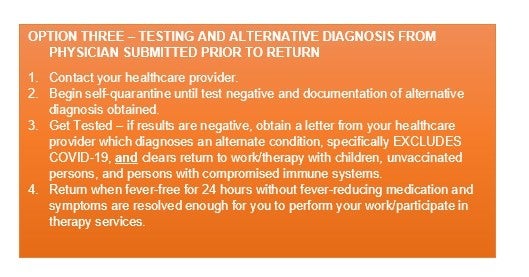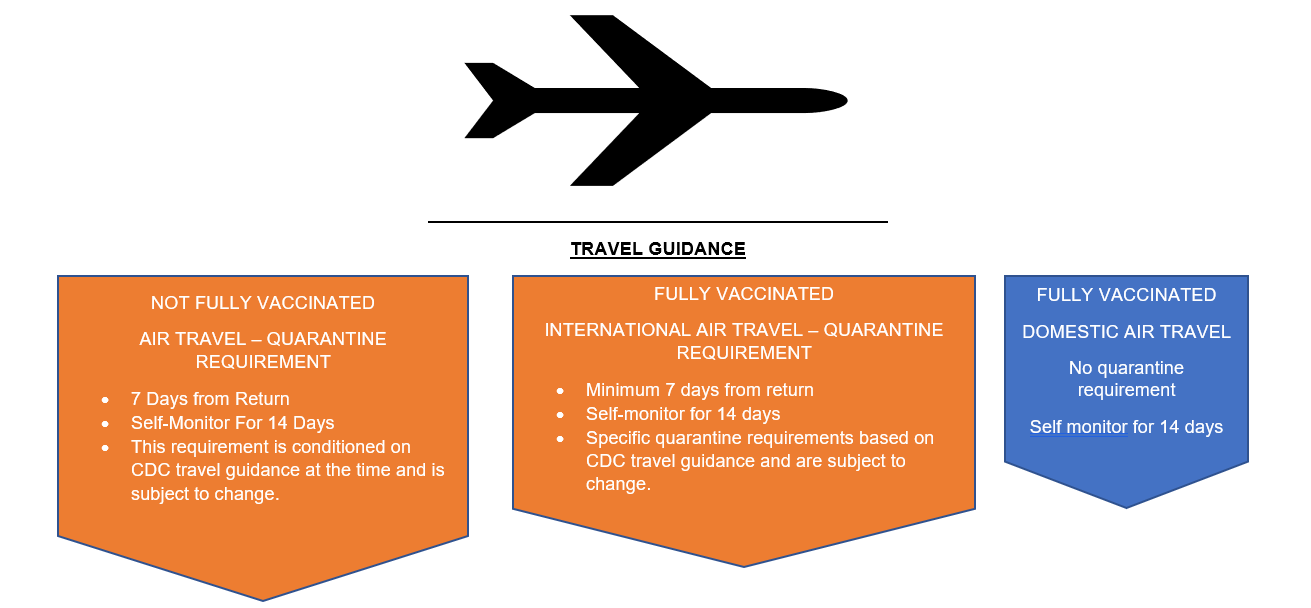 If you have to quarantine or will not be able to pass the health screening, please contact our Scheduling Team at cancel@eastersealsdfvr.org email or call our centers and ask for Scheduling. We can also change your appointment to a tele-therapy session. Continuity of care is extremely important to us.

With these procedures in place, we have had minimal disruptions in our services, whether at a Center or via tele-therapy. Please reach out to your provider, or a member of our social services team, if you need additional support during these challenging times.