Our Namesake, danny Blake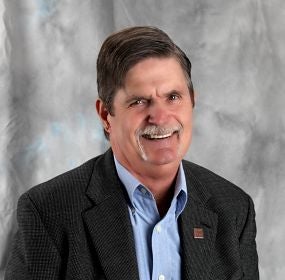 danny Blake, loving partner, beloved friend and fierce disability advocate passed away on Monday April 25th at the age of 72. danny is survived by his partner of 25 years, Gene Ball, his sister Sharon Blake and his brother Larry Blake. He is preceded by his parents Betty and James Blake and his brother James Blake Jr.
Born in 1950 in Columbus, Ohio danny was known for his sense of humor, kindness and perseverance. danny was born with Cerebral Palsy. His family's commitment to inclusion set him on a course for life-long advocacy. At the age 5, danny was named the Easterseals Child of the Year and was photographed with Ohio Governor Frank Lausche.
danny received a bachelor's degree from Arizona State University and a master's degree in Social Service Administration from The University of Chicago. He was instrumental in forming Tucson's early response to HIV through his work with PACT for Life (People with AIDS Coalition of Tucson) and ultimately as Director of Programs for Southern Arizona AIDS Foundation.
In 1985 danny became a board member of the Cerebral Palsy Foundation of Southern Arizona (CPFSA). He was a driving force behind the agency's expansion of programs for children with disabilities. By 1993, CPFSA was serving more than just those with Cerebral Palsy and changed it's name to The Blake Foundation, in honor of danny. In 2019 danny was again honored for his advocacy at the 100th anniversary of Easterseals National as a participant in the Rose Parade.
danny spelled his first name with a lower-case "d" to represent how he carried his experiences as a young person living with a disability with him into his adult life. Today, our communies are more inclusive of people with disabilities. danny's life serves as a reminder of how far we have come, and the work left to do.