Our Namesake, danny Blake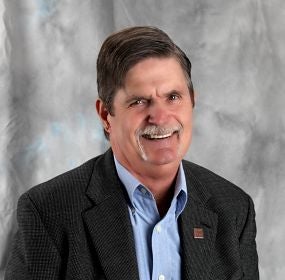 danny Blake has been involved with EBF since 1985! After a difficult birth experience, danny was diagnosed with Cerebral Palsy and it was recommended that he immediately be placed in an institution. His parents staunchly refused and took their son home to join his family. At home, danny was like any other member of the family, with chores and responsibilities.
At the age five in 1955, danny was named the Easterseals Child of year and was photographed with Governor Laushe of Ohio.There was no such thing as "inclusion" in 1958 – anyone different was separate. However, it didn't take long for danny's educators to realize that his "differences" were only surface level. By his senior year he was the class president and editor of the school yearbook. He graduated near the top of his class with a 3.8 GPA.
danny received a Master's Degree in Social Service Administration from Arizona State University. In 1985, he became a board member of the Cerebral Palsy Foundation of Southern Arizona. He was instrumental in helping the agency obtain a half-million dollar grant from Angel Charities, giving the final speech on hope and perseverance. By 1993, Cerebral Palsy Foundation of Southern Arizona was serving more than just those with Cerebral Palsy and decided to change their name to The Blake Foundation, in honor of danny. In 2006 the agency became an Easterseals affiliate. danny remains on the Board of Directors and is a past Board President.
danny spells his name with "d" in order to carry his experiences as a youth with him in his adult life. Thankfully, today the world is a different place for people with disabilities. danny's life serves as a reminder of how far we have come, and the work left to do.