News
Our 2020 Annual Meeting was held virtually on 11/17/2020. Thank you to all who attended. Below is our Annual Report for 2020. Thank you to all of our donors and sponsors!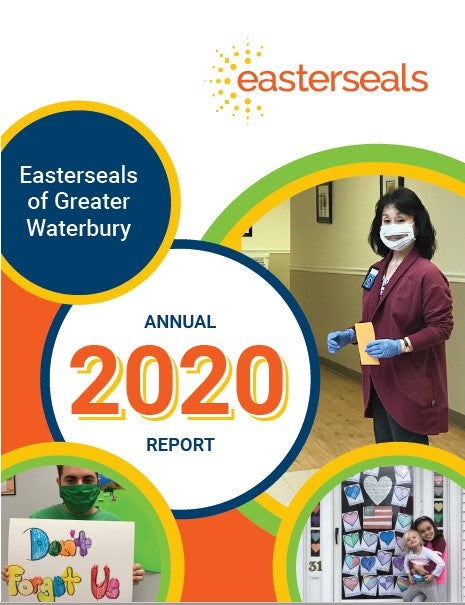 ---

From the desk of Loraine C. Shea, President and CEO of Easterseals of Greater Waterbury
Loraine C. Shea, President/CEO - Updated 1/8/2021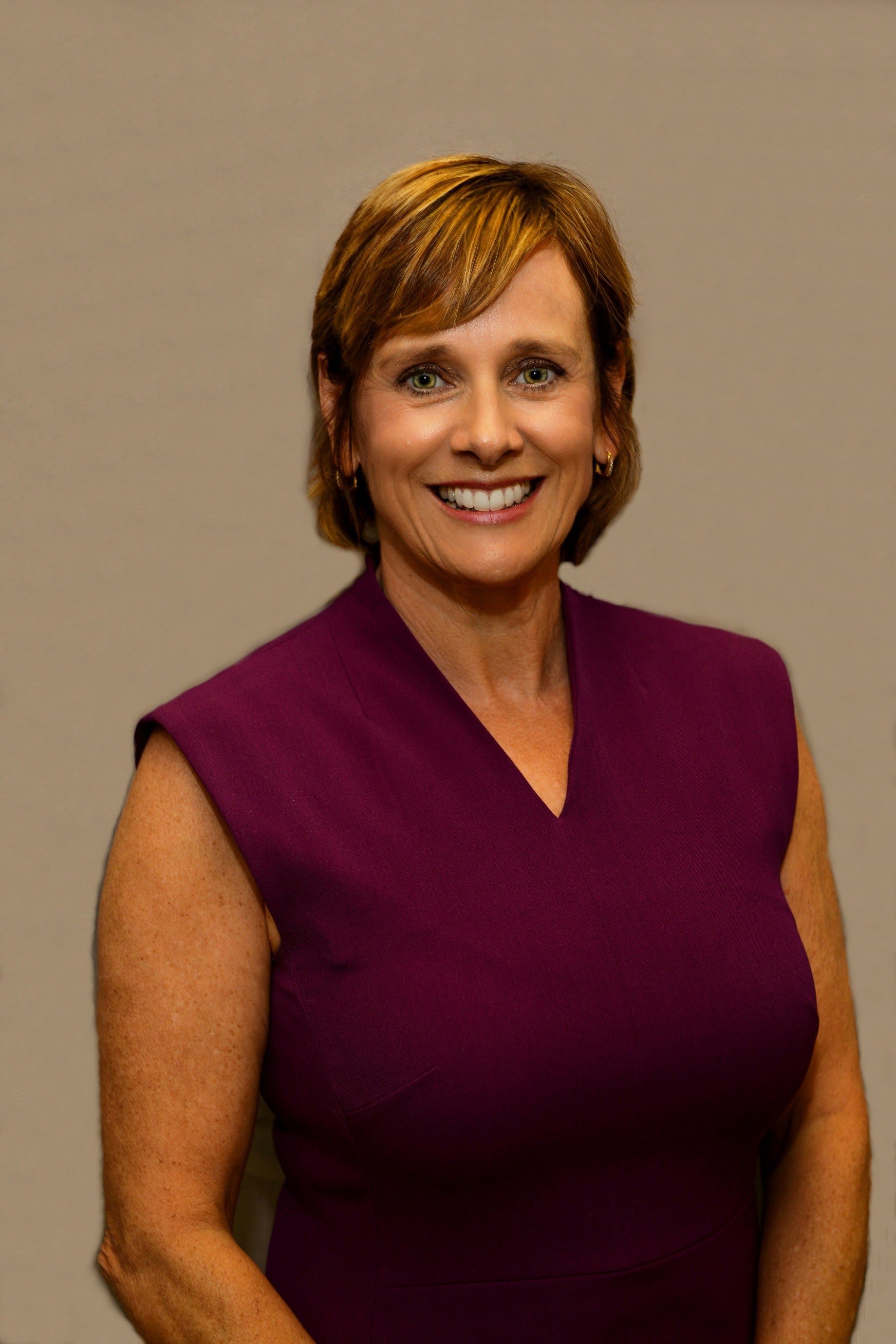 As we begin our approach into this New Year, I want to take an opportunity to extend my appreciation to our staff, our Board of Directors, donors and sponsors and our community. Last year was challenging, and we appreciate everyone who was able to help us reach our goals as an organization.
So many things have changed in 2020, but one thing that remains the same is our commitment to your health and safety in 2021. We continue to practice physical distancing, the use of masks for our staff and visitors, and cleaning/disinfecting our buildings and high touch areas on a regular basis. Our facilities staff have been using electrostatic sprayers that allow them to apply cleaning chemicals 70% faster and this sprayer has the technology to provide better and more uniform coverage on surfaces. We remind our visitors and patients to stay home if you are feeling sick, and let us know if you would like a tele-med visit where available.
We are happy to announce that some of our frontline staff members have already received the first dose of the Covid-19 vaccine! Other employees are scheduled to receive theirs in phase 1B. Our hope is that everyone will get this very important vaccine and we can #crushcovid in 2021.
We have remained open and have served our community for the last 10 months, and we will continue to do so. We are excited that enrollment is increasing at our Children's Academies and our Children's center, and we have been able to launch the Driver Training Program in Meriden. In office visits continue at our Center for Better Hearing and Medical Rehabilitation programs. Employment and community services continues to welcome back individuals and is also offering online learning sessions.
We are hiring! If you or someone you know is looking for a career at Easterseals, we have openings in different areas. Please visit our careers page: https://www.easterseals.com/waterburyct/who-we-are/careers-at-easterseals/ and apply today!
Thank you and Happy New Year!
-Loraine
---
11/12/20- In light of the Covid-19 pandemic case increase in Connecticut and as we enter flu season, we want you to know that we are continuing to maintain safety measures throughout our organization. We are committed to a safe workplace, and will continue to protect our staff, patients, and individuals we serve. We have measures in place to continue to provide services in-person and tele-med if needed.
Everyone is reminded to adhere to the following:
Stay home if you are feeling sick
Wash hands often with soap and water
Require all employees and those we serve to where a mask or cloth face covering when at our locations
Practice physical distancing
Wash your hands frequently for at least 20 seconds
Clean frequently touched surfaces
Our in-office visits continue to increase at the Center for Better Hearing, please call to make appointments ahead of time at one of our 3 locations. We do ask that you are mindful of the guidelines set by the CDC to minimize any exposure to the virus. If you do not feel comfortable coming in to the office for batteries or filters, we can make arrangements to bring them to your vehicle.
We are excited to let everyone know that we continue to welcome back the individuals we serve at Employment and Community Services in Watertown and Danbury and will continue to have the Zoom online learning sessions. We are adding new sessions often and in timeframes that fit the needs of our individuals.
The Limitless Café in Danbury (formally the Greenery Café) is now serving breakfast and lunch. Our menu is posted on our Facebook page (@LimitlessCafe113). Send us a message if you are interested in receiving our weekly emails about our delicious specials!
Our Children's Academies and Children's Center are open. We are keeping our classroom sizes smaller than usual but we still have spots available for your child. Please call today for more information. We would love to have them in our School Readiness program.
Our Driver Assessment program is currently seeing patients. We maintain CDC recommended cleaning guidelines and use of personal protective equipment throughout the entire assessment in order to keep both our clients and staff safe. Appointments are mandatory, please give us a call to schedule one today!
We have recently launched the Driver Training program. This program is intended for individuals with adaptive equipment in their vehicle to be more proficient in the use of this equipment and also to maintain a license with restrictions. Please call 203-630-2208 to make an appointment with a Driving Rehab specialist today!
Our Medical Rehabilitation Program is open from 7:30am - 7pm M-Th and Fridays 7:30am - 4:30pm. We require all patients to wear a mask and will check your temperature upon arrival. We are continuously cleaning all high touch areas and the gym to keep everyone safe.
We are hiring! If you or someone you know is looking for a career at Easterseals, we have openings in different areas. Please visit our careers page: https://www.easterseals.com/waterburyct/who-we-are/careers-at-easterseals/ and apply today!
Best in health,
Loraine
---
Easterseals of Greater Waterbury earns Three-Year CARF Accreditation
CARF (Commission for the Accreditation of Rehabilitation Facilities) International announced that Easterseals of Greater Waterbury has been accredited for a period of three years for its Community Employment Services: Employment Supports, Community Employment Services: Job Development, Employment Planning Services, Single Discipline Outpatient Medical Rehabilitation Programs (Adults), and , Single Discipline Outpatient Medical Rehabilitation Programs (Children and Adolescents) programs. Easterseals continues a 30+ year history of being accredited. This latest accreditation is the most recent consecutive Three-Year Accreditation that the international accrediting body, CARF, has given to Easterseals of Greater Waterbury.

This accreditation decision represents the highest level of accreditation that can be given to an organization and shows the organization's substantial conformance to the CARF standards. An organization receiving a Three-Year Accreditation has put itself through a rigorous peer review process. It has demonstrated to a team of surveyors during an on-site visit its commitment to offering programs and services that are measurable, accountable, and of the highest quality.

For 60 years, Easterseals of Greater Waterbury has offered programs and services to over 30 cities and towns throughout Connecticut. Throughout the Greater Waterbury, Central and Northwest CT communities, we strive to provide a broad network of services including school readiness education, early intervention, rehabilitation services, behavioral therapy services, vocational services and audiology services. These services assist children, adults and their families to live, learn, work and play as integral members of the community.
CARF is an independent, nonprofit accrediting body whose mission is to promote the quality, value, and optimal outcomes of services through a consultative accreditation process and continuous improvement services that center on enhancing the lives of the persons served. Founded in 1966 as the Commission on Accreditation of Rehabilitation Facilities, and now known as CARF International, the accrediting body establishes consumer-focused standards to help organizations measure and improve the quality of their programs and services.
For additional information, contact Mark Briggs at 203-236-0188.
---