News
Easterseals of Greater Waterbury Newsletter - Spring 2022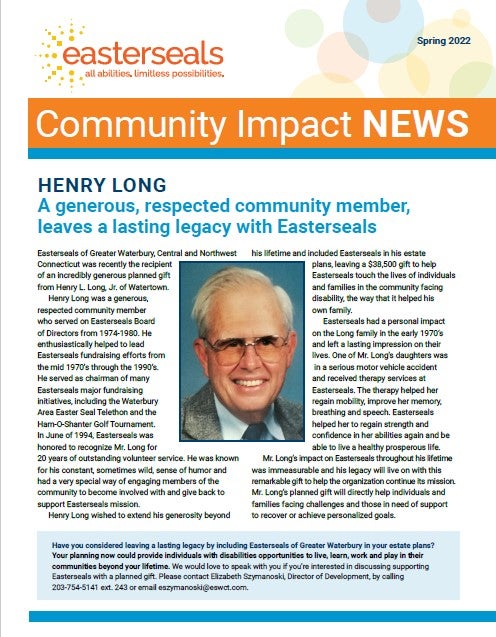 ---
As 2021 comes to a close, we would like to say thank you to our valued Board of Directors, donors and community partners.
Below, please find the Easterseals of Greater Waterbury 2021 Annual Report. We hope that you will enjoy reading about the highlights from this year and hearing our stories of success, despite the challenges presented due to the pandemic. Our dedication to our mission remained clear and our employees worked above and beyond to make positive differences in the lives of those we serve.
---
Easterseals of Greater Waterbury - Annual Meeting FY 2021
We hope you enjoy it!
---
Easterseals of Greater Waterbury Newsletter - Fall 2021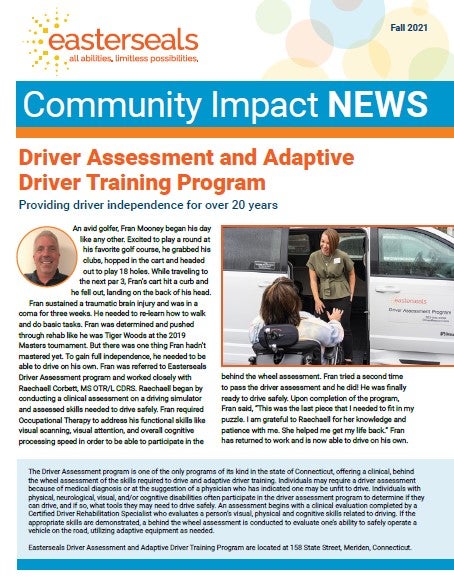 ---
Our 2020 Annual Meeting was held virtually on 11/17/2020. Thank you to all who attended. Below is our Annual Report for 2020. Thank you to all of our donors and sponsors!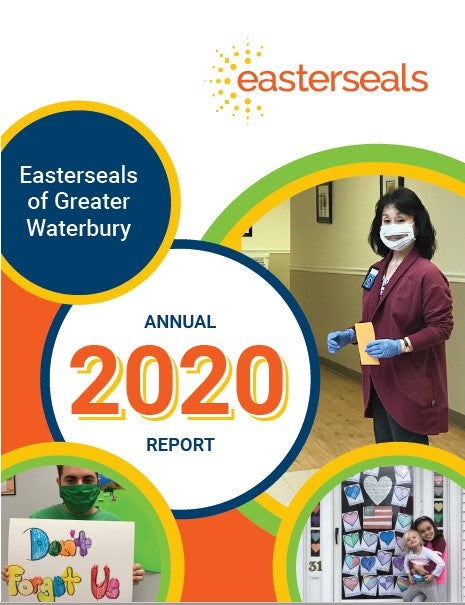 ---
Easterseals of Greater Waterbury earns Three-Year CARF Accreditation
CARF (Commission for the Accreditation of Rehabilitation Facilities) International announced that Easterseals of Greater Waterbury has been accredited for a period of three years for its Community Employment Services: Employment Supports, Community Employment Services: Job Development, Employment Planning Services, Single Discipline Outpatient Medical Rehabilitation Programs (Adults), and , Single Discipline Outpatient Medical Rehabilitation Programs (Children and Adolescents) programs. Easterseals continues a 30+ year history of being accredited. This latest accreditation is the most recent consecutive Three-Year Accreditation that the international accrediting body, CARF, has given to Easterseals of Greater Waterbury.

This accreditation decision represents the highest level of accreditation that can be given to an organization and shows the organization's substantial conformance to the CARF standards. An organization receiving a Three-Year Accreditation has put itself through a rigorous peer review process. It has demonstrated to a team of surveyors during an on-site visit its commitment to offering programs and services that are measurable, accountable, and of the highest quality.

For 60 years, Easterseals of Greater Waterbury has offered programs and services to over 30 cities and towns throughout Connecticut. Throughout the Greater Waterbury, Central and Northwest CT communities, we strive to provide a broad network of services including school readiness education, early intervention, rehabilitation services, behavioral therapy services, vocational services and audiology services. These services assist children, adults and their families to live, learn, work and play as integral members of the community.
CARF is an independent, nonprofit accrediting body whose mission is to promote the quality, value, and optimal outcomes of services through a consultative accreditation process and continuous improvement services that center on enhancing the lives of the persons served. Founded in 1966 as the Commission on Accreditation of Rehabilitation Facilities, and now known as CARF International, the accrediting body establishes consumer-focused standards to help organizations measure and improve the quality of their programs and services.
For additional information, contact Mark Briggs at 203-236-0188.
---