Leadership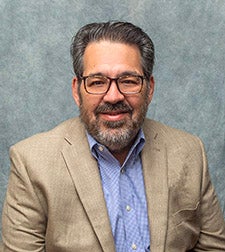 Len Cipollone, President/CEO
Len Cipollone joins Easterseals with an extensive background in human services. He started his career as a direct support worker for adults with intellectual disabilities at the Department of Developmental Services. Over the course of a career that spanned 5 decades, Len held positions with increasing degrees of responsibility; quality oversight, budget review, and program oversight. He played an integral role in expanding opportunities, resources, and programs for individuals served in Connecticut. Len closed out his time with the public sector in a leadership role as the Director of Service Development and Support for The Department of Developmental Services South Region. In his spare time he enjoys spending time with his wife Michelle, adult children, and three dogs.
---
Gary Nielsen, C.P.A, CFO/COO
Gary Nielsen has been with Easterseals since 2004. He is a Licensed Certified Public Accountant and holds a Master's Degree in Finance. He provides oversight of the Finance Office, IT and Agency Infrastructure. He has over 35 years of professional business experience in accounting, audit, budget development, administration, finance, insurance, policy development, grant management, construction oversight and infrastructure management. Over the course of his career, he has been a Board of Director fr 15 Corporations and Foundations, a Trustee for a National Reinsurance Pool and has held the Executive Leadership and Cabinet position of Chief Financial Officer for 18 years. Gary has a long tenure with Easterseals and he "enjoys making a difference in the lives of the individuals and families that we serve on a daily basis in the greater Waterbury area". He and his wife Nancy live in Woodbury and have two grown children.
---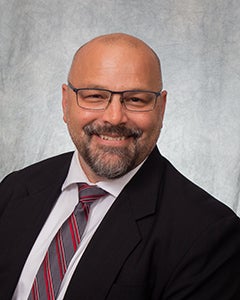 Eric Cybulski, MBA, Vice President of Program Administration
Eric has been with Easterseals since 2017. He received a bachelor's degree in Occupational Therapy, and an MBA in Healthcare Management and Compliance Law. Eric has proven to be a valuable asset to Easterseals as the Director of Rehabilitation programs and as such, was recently promoted to the Vice President of Programming. He has over 10 years of experience in providing voluntary and professional leadership throughout the Greater Waterbury area including St. Mary's Hospital, Prospect Soccer Club and local church. He is a visionary leader who believes that everyone's position is important to the success of the organization. When Eric is not working you can find him hiking, snowboarding, fishing or spending time on Rhode Island beaches with his family.
---
Cathy Gabianelli Director, Human Resources
Cathy joined Easterseals Executive Team as the Human Resoruces Director in January, 2022. She has worked in the field of Human Resources for over 20 years in the industries of Mental Health, Healthcare, Substance Abuse/Recovery and Education. Cathy holds her Bachelors degree from Sacred Heart University in Business with a focus in Psychology. She is married with three children and a granddaughter and in her spare time loves camping and spending time with her family. When asked why she selected Easterseals as an employer, she replied, "I chose to work for this organization because of all of the remarkable work we do here enhancing the lives of children and adults with all types of abilities while they in turn flourish and succeed. I am inspired by the commitment and determination I see here at Easterseals and look forward to continuing my professional journey contributing to this wonderful culture."
Board of Directors:
Chairman - Paul Jessell Esq.
Vice Chairwoman - Elizabeth LaCava
Treasurer - Jim Watkowski
Secretary - Robert Stabile
Mark Graveline
Kellie Jandreau
Kenney Johnson
Tamara Nyce, Esq.
Maribel Rivera-Smith
David Segal
Robert Teittinen
James S. Zoldy, Jr.
Honorary Members:
Mark Dost, Esq.
Barry Lerman
David Long
Judith Mirrer
James Mullen
Stedman Sweet