Vote! Vote! Vote!
2020 Elections in New Jersey
The 2020 primary elections in New Jersey are over, but November will be here before you know it. If the COVID-19 pandemic persists (which it most likely will) we may have another vote-by-mail presidential election.
We want to make sure you are prepared to cast your ballot so we will be compiling important voting information right here on this page.
Resources for Voters with Disabilities
Please consult with your County Clerk's office for information about in-person voting.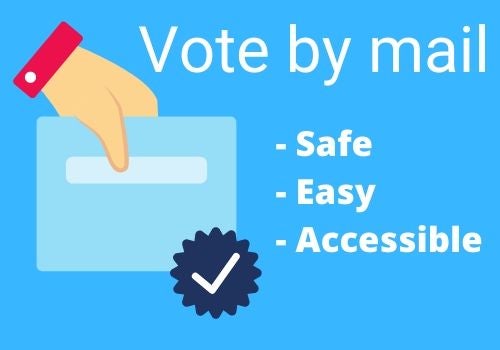 If you or someone in your care is unable to fill out a vote by mail ballot, each town will have at least one election location open for in-person voting. You can read the Governor's executive order here.
If you are having trouble voting, registering, or requesting an absentee ballot. Please either email Jcaplan@nj.easterseals.com or reach out to 866ourvote.org or call 1-866-OUR-VOTE (1-866-687-8683). Additionally, Vote.org has put together a compressive webpage listing all of the information you need to know about voting, registration, important dates and more. You may also refer to their Election Protection Information Guide.
Understanding Your Ballot
HeadCount is a great resource to learn about the candidates you will see on your ballot.
If you have any questions about what races are coming up in the November 3rd general election, please let us know.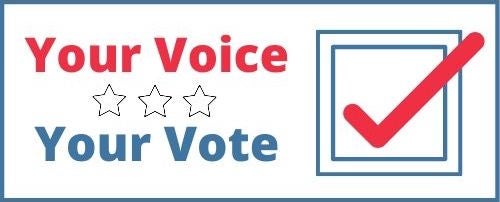 Election Overview
It is not known yet if these regulations will remain in place for the November 3 general election. This will depend on how the current public health emergency plays out over the coming weeks and months. That being said, if you would like to vote by mail for that election, we encourage you to do so.
2020 is a Presidential election year and much is at stake. The White House, the House of Representatives and the Senate are truly all up for grabs. Over the next few months, we will be sharing information about the election in an unbiased and unvarnished way to provide you with things you need to know about the upcoming elections.
Sign Our Voting Pledge Today!
Please take one minute to sign our 2020 Voter Pledge! Commit to voting so that people with living disabilities and those who care for them can have a role in shaping the results of the 2020 election. You can also use this form to request voting assistance form Easterseals New Jersey. We will ensure you or the individuals in your care are connected to the resources you need to ensure your votes are counted!