Advocacy Week 2022
Thank You!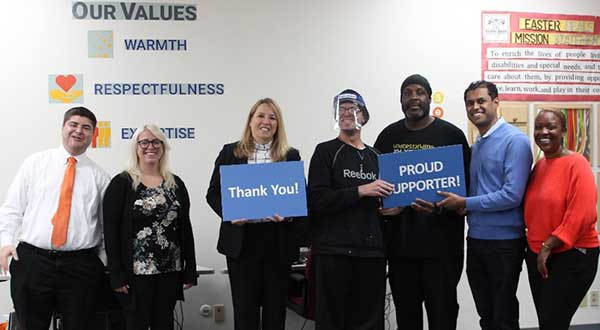 Together, we made a massive difference in raising awareness for disability rights in New Jersey during our Advocacy Week 2022!
We had important conversations about funding, telehealth, and ensuring Medicaid recipients are treated fairly. Due to you speaking out, several legislators added their names to our legislative priorities.
Other Key Highlights:
125 people signed our funding petition
60 messages were sent to legislators
We received a letter of recognition from the Governor's Office
Important disability legislation was introduced into the Senate
We met with 13 public officials
Our Efforts Made TV
If you have not already, please write to your legislators to tell them disability funding matters!
Last updated: June 2, 2022