Autism Spectrum Disorder Services
Services for People with Autism Spectrum Disorder
Easter Seals programs across the country provide a wide variety of interventions that help individuals of all abilities, including those with Autism Spectrum Disorder (ASD). Easter Seals currently has a combination of services specifically targeting individuals with the diagnosis of ASD as well as other services that include individuals with ASD among their service recipients.
In addition to our services below, see our Autism Spectrum Disorder state profiles that show the latest data from the Centers for Disease Control and Prevention by state, as well as information on signs and symptoms of autism.
Services for Young Children (Preschool)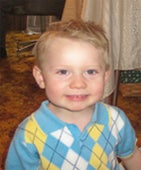 Learn about the early childhood services Easter Seals provides including our network of inclusive child care, early intervention and other social integration and play based programs. Review a list of Easter Seals affiliates providing services for pre-school-aged children.
Services for School Aged Children and Youth
Easter Seals partners with families and school systems to offer a wide variety of services for school aged children and youth. Services include Applied Behavior Analysis, social integration, outpatient therapy and school to work transition program. Review a list of Easter Seals affiliates providing services for school-aged children.
Services for Adults

Through therapy, job training, residential and social integration services Easter Seals provides independence options many adults with Autism never thought possible. Discover the array of services available to adults that facilitate participation in their community. Review a list of Easter Seals affiliates providing services for adults with ASD.
Easter Seals is the leading non-profit provider of services for individuals with autism, developmental disabilities, physical disabilities and other special needs. For more than 85 years, we have been offering help and hope to children and adults living with disabilities, and to the families who love them. Through therapy, training, education and support services, Easter Seals creates life-changing solutions so that people with disabilities can live, learn, work and play
Did You Know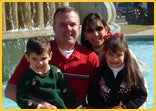 Carson began receiving services through Easter Seals at the age of 2 1/2—the whole family thanks Easter Seals for helping to make their hopes a reality. The diagnosis of autism has been estimated to occur in as many as 1 in 68 children and is four-and-a-half times more prevalent in males than females.