Everything You Know About Disability Is Wrong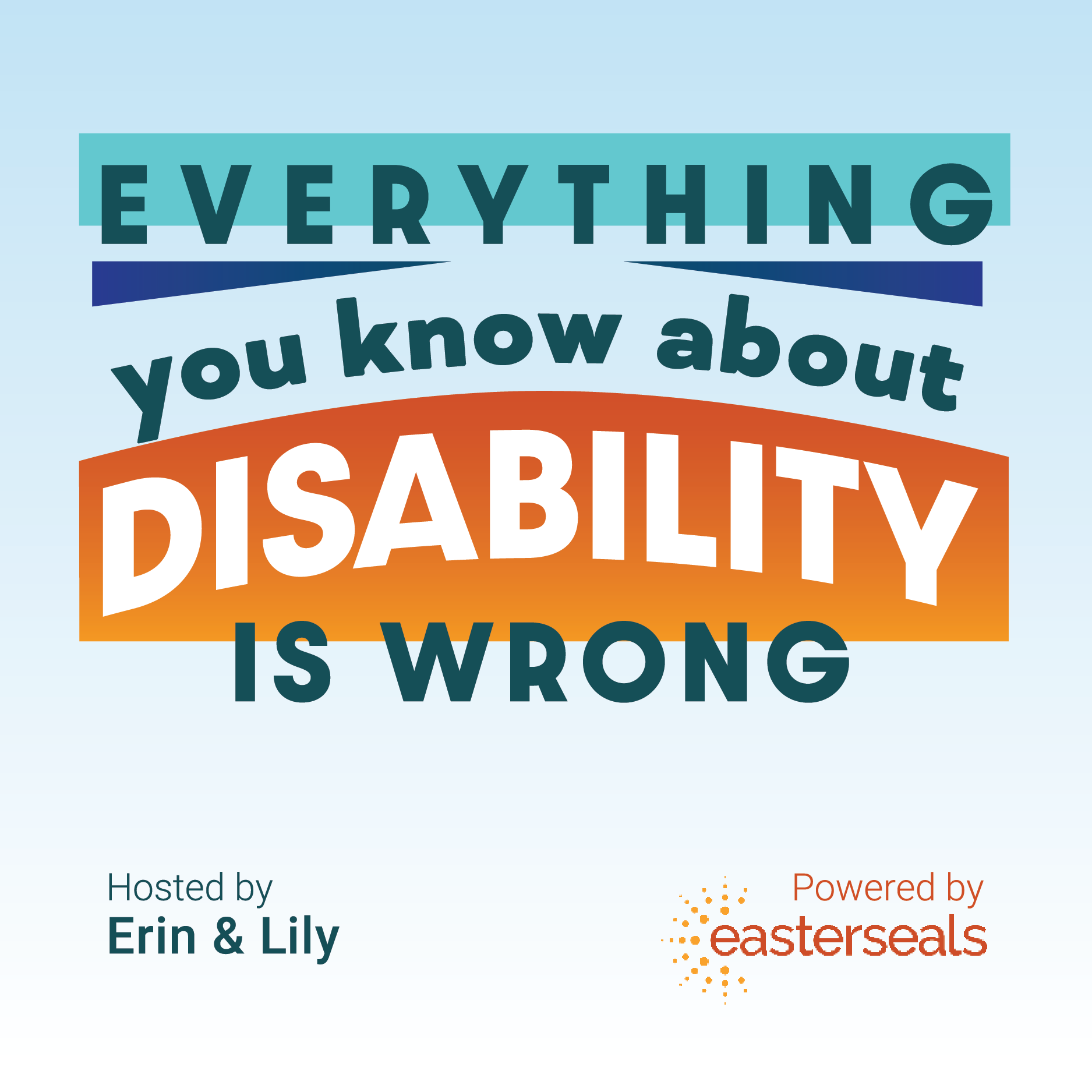 Everything You Know About Disability is Wrong is a podcast for the disability community by the disability community, hosted by two disabled women. But if you're not disabled, listen in to learn about real issues, celebrations, and conversations disabled people are having in their communities.
Subscribe or Listen
Free on your favorite podcast app.
---
---
---
In Each Episode — Show Notes
Season 1
Jen Msumba
Meet award-winning filmmaker, musician, and creator of this podcast's theme song, Jennifer Msumba (she/her). Jennifer shares her experiences in unrequited love as an autistic woman.
View Episode 1 Details
Nic Novicki
Meet comedian, actor, and founder of the Easterseals Disability Film Challenge, Nic Novicki (he/him). Nic talks about representation, popcorn betrayal, and a love story that ended up on the big screen!
View Episode 2 Details
Emily Ladau
Author of Demystifying Disability, Emily Ladau (she/her), discusses her experiences with ableism on dating apps. Plus cringey first dates and how to know when love is real.
View Episode 3 Details
Dom Evans
Dom Evans (they/he) is a filmmaker, activist, public speaker, and writer. They dig deep into discussions with Erin and Lily about health care and mental health. Plus, a live declaration of love!
View Episode 4 Details
New Episode Coming Soon!
Stay tuned for our next episode!
About the Podcast
Everything You Know about Disability is Wrong with hosts Erin and Lily provides an authentic exploration about navigating life, finding love and adulting with a disability. As a podcast for the disability community by the disability community, conversations feature disabled leaders, advocates, and content creators while challenging assumptions and stigmas -- but don't get it twisted. This podcast is not for your inspiration! Erin and Lily bring thoughtful honesty and witty humor to complex topics that are often misunderstood. Tune in to Everything You Know about Disability is Wrong even if you don't have a disability – you will definitely learn a thing or two!
Erin
Erin is the communications and digital content producer at Easterseals. She is an avid reader, and shares her bookish adventures on her YouTube channel, From Erin's Library. Erin is also an advocate for inclusion and accessibility in gaming.
@geekygimp
@FromErinsLibrary
Lily
Lily is an artist, filmmaker, neurodiversity advocate, and is passionate about diversity representation in the arts. She loves making educational content and wants to increase accessibility in virtual spaces.