At Easterseals, we believe in celebrating the rich tapestry of identities within the disability and LGBTQ+ communities. We're taking our commitment to inclusivity further by sharing authentic perspectives from disabled LGBTQ+ voices. From podcast conversations with LGBTQ+ disability advocates to thought-provoking blog posts by disabled LGBTQ+ writers, we invite you to join us in amplifying these firsthand experiences, stories, and resources.

Easterseals is in partnership with equalpride, one of the largest media companies advancing LGBTQ+ equality and supporting LGBTQ+ youth. We are looking forward to exploring how full equity, inclusion, and access looks like at the intersection of disability and LGBTQ+ identities.
---
Going Beyond Representation
We are exploring topics and stories that go beyond just acknowledging the existence of an identity and dives into authentic perspectives that impact the disabled and queer community.

Attention writers! Are you a member of the disabled LGBTQ+ community? We want to hear your story and offer a chance to share your unique perspective. As part of our #BeyondRepresentation campaign, we are providing a platform to share firsthand experiences of intersectional identity.
Selected writers will be asked to write a piece for the Easterseals blog. While we would love to feature everyone, please note that due to limited space, we will be selecting a few people to commission for this project. Rest assured, we believe in fair compensation for selected contributors.
Interested in sharing your story? Reach out to us on social media or email ehawley [at] easterseals.com to learn more about this exciting opportunity! Let's come together to celebrate the power of intersectional storytelling.
---
Share the Love
Thank you to Wren, a talented LGBTQ+ artist, who created the illustrations for our Pride Month campaign, including the one below.
Join us on social media using hashtag #BeyondRepresentation.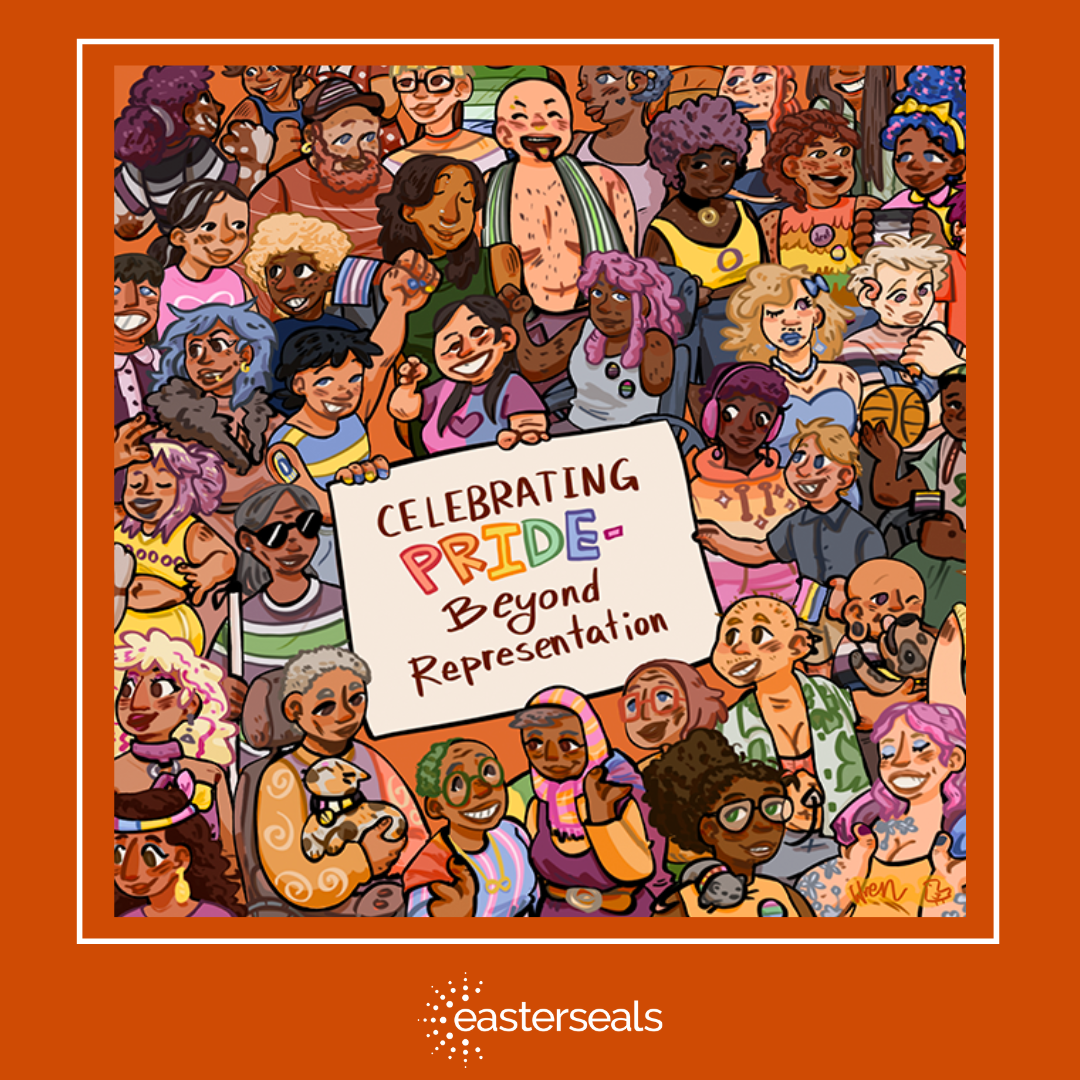 Share on Facebook
Share on Instagram
Share on Twitter
---