Autism Acceptance Month with Easterseals
Join Easterseals for Autism Acceptance Month! We're sharing stories and resources about autism, as well as celebrating the autism community. Together, we can change the way the world views autism through inclusion, action, and understanding.
What is Autism?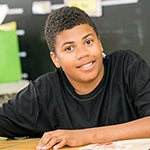 Autism Spectrum Disorder Services
Easterseals is the leading provider of autism services nationwide. Support is available for children, youth and adults with autism.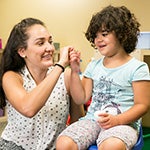 What is Autism Spectrum Disorder?
No two people with autism are the same. There is no single behavior that is always present in every individual with ASD.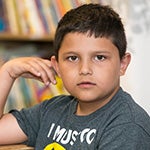 What are the Signs and Symptoms of Autism?
Autism spectrum disorders (ASD) can vary in severity of symptoms, age of onset, and the presence of various features such as language and intellectual ability.
How Big Is the Autism Community in Your State?
Discover the demographics of the autism community in your area plus the latest on health benefits, education and legislation relating to autism in your state.
Achievement and Autism: Story Hub
Don't you just love a good story? We have plenty! See our collection of personal stories about autism from families and individuals.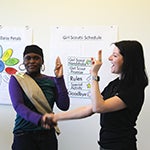 Friendship and Fun for Girl Scouts with Autism
Read about Girl Scout troop 25226: They sell cookies, learn the Girl Scout Promise and Law, and practice concepts like being honest and fair to make the world a better place.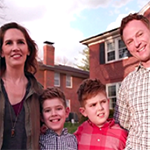 In the Spotlight: An Easterseals Kid Bring Autism Inclusion to TV
Learn more about our episode of Mack & Moxy, starring Charlie, a boy with autism from Easterseals Midwest. You can tune into Mack & Moxy on Netflix or on your local PBS affiliate.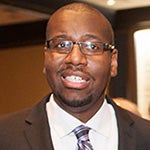 A Lifelong Friend of Easterseals Shares His Experience
Maurice Snell is an outgoing 33 year-old young man living with Autism Spectrum Disorder — commonly known as autism. Read his story.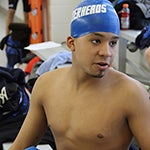 Swimming and Autism Inclusion
Swim Team chronicles the extraordinary rise of the Jersey Hammerheads, a competitive swim team of diverse teens on the autism spectrum.
For Parents of Infants & School-Age Children
Make The First Five Years Count for Your Child
Early intervention is crucial to help a child with special needs learn and grow. That's why we're providing a free screening to help parents keep track of developmental milestones and detect signs of autism early.
Could My Child Have Autism?
If you find yourself asking this question, here are some next steps.
Autism After the Age 21
A resource for parents wondering how to help their child with autism transition into adulthood.
From Our Blog