Brain Health for Youth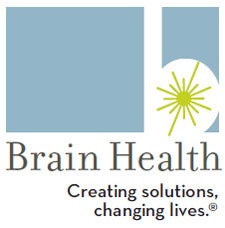 Find the Easterseals brain health resources that fit your life:
A child's environment and social experiences are critical to brain development. Brain health also plays a central role in a child's growth and development. Easterseals' Brain Health Center is committed to providing useful information on brain development in children.
Resources for Youth
Community Concussion Resource Program
When a blow to the head causes the brain to shift inside the skull, there can be temporary changes to the way the brain works. This is called a concussion. The American Academy of Family Physicians identified in 2012 that concussions have emerged as a major health concern in the United States. They can occur from accidents like car crashes or, more frequently, from sports or playground mishaps.
In partnership with ImPACT, Easterseals is establishing tools and resources on caring for concussions, made available to parents, children, schools, and communities. The process begins with a baseline assessment service, a complete test of thinking, memory and knowledge. These test results can be used for comparison as children develop and go through recovery and management of their head injury.
Whether you're a select Easterseals affiliate or another partner, contact brainhealth@easterseals.com for more information.
Developmental Screening
When parents are concerned about development delays or disabilities, or simply looking for reassurance that their child is developing on schedule, they can turn to Easterseals for an accurate and family-friendly measure. Some children are born with brain injuries such as cerebral palsy or genetic conditions such as Down syndrome, and many experience developmental delays due to unknown causes.
Easterseals provides this free developmental screening tool: The Ages and Stages Questionnaire. By completing the questionnaire, parents are alerted of concerns to address with their child's doctor. Confidential results are sent to parents via email within two weeks of submitting the questionnaire.
Early Intervention
For kids who are delayed in reaching developmental milestones, it is important to respond as soon as possible. The earlier in life that help begins, the more opportunity there is for inner happiness and putting a child on the right path to thrive.
Easterseals offers several early intervention resources to help parents or guardians identify warning signs, how to respond, tips for choosing the right physician and how to pay, whether through insurance or a service offered in your state.
Youth Services
Youth need access to childcare regardless of a disability or special needs. Easterseals offers authoritative guidance and a range of programs to support a child's successful development.
Learn more about Easterseals resources for finding inclusive childcare and autism services for kids of all abilities.