Brain Health for Adults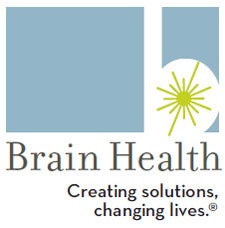 Find the Easterseals brain health resources that fit your life:
The human brain is complex and changes across our lifespan, whether it's from natural aging, an accident or a disease like dementia. The good news is the brain regenerates cells throughout a person's life. People who have strokes or traumatic brain injuries can continue to improve for years afterwards. Even adults with healthy brains can take steps to improve attention and memory.
As brain health science advances, individuals can take greater control of brain health than we ever thought possible.
Easterseals provides information, resources and programs for healthy aging to caregivers, adults with chronic conditions, and veterans to help them overcome challenges and pursue their life goals.
Brain Health Resources for Adults
Older Adults with Chronic Health Conditions
70% of Americans between 50-64 have been diagnosed with a chronic disease, with 50% being diagnosed with two or more. These individuals are at risk of progressive and significant health decline.
Brain health science highlights Six Pillars* that can help older adults with chronic disease maintain or improve brain health.
Physical exercise
Brain fitness
Food and nutrition
Social Interaction
Sleep and relaxation
Physical health and inner well-being
Easterseals provides home and community-based resources and services to ensure at-risk older adults, those with mild cognitive impairment or chronic disease have a chance to maintain or improve brain health.
Driving with Confidence
Driving a car is a crucial way for older adults to maintain their independence. There are reasons that driving doesn't seem as easy as it used to and many are directly related to brain health. As we age, vision, memory and reflexes may diminish, effecting response times behind the wheel.
"Engage the Mind: In the Driver's Seat" is an online training program that takes advantage of the brain's natural ability to regenerate its own cells, helping adults maintain or improve cognitive function required on the road. Easterseals has partnered with Posit Science to create this 10-hour program that can help drivers lower crash risk, increase stop time and increase confidence to keep driving.
"In the Driver's Seat" is for anyone with a desire to improve their driving. Drivers can improve:
Reaction time on the road
Visual accuracy
Visual attention and memory
Visual awareness of your surroundings
The size of your useful field of view
Transportation Options for Seniors
It's important for older adults to maintain positive personal relationships and remain engaged in life. The Easterseals National Center on Senior Transportation increases transportation options for older adults and enhances their ability to live more independently within their communities.
Post-Traumatic Stress (PTS)
Post-traumatic stress can occur after someone experiences a terrifying event and their body's natural response to fear, called fight or flight, changes. People suffering from PTS often feel afraid even when they are not in danger.
Many types of threatening events can cause PTS: military combat, physical assault, sexual abuse, auto accidents, natural disasters and more.
Easterseals provides PTS resources to help people struggling with daily life.
Traumatic Brain Injury
A traumatic brain injury (TBI) occurs when a person experiences a sudden trauma to the head that injures the brain. It can be a blow to the head or something that pierces the skull and enters the tissue of the brain. These injuries can be mild, moderate or severe, with severe TBIs resulting in permanent and profoundly disruptive life changes for the injured person and his or her caregivers.
Mild TBIs, such as concussions, may have less long-term effects, but are just as important to understand and address right away.
Easterseals, in partnership with the Brain Plasticity Institute, is working to develop tools that help people with brain injuries restore functionality and live full lives.
Disability and Brain Health
Easterseals is the champion for abilities, opening new pathways to opportunities so that everyone can reach for and realize their potential.
Other Programs for Older Adults
Many activities and lifestyle choices affect brain health of older adults, including physical activity, socialization, and the pursuit of stimulating interests. Easterseals promotes brain health through:
Health and wellness programs like Health Matters and Refresh! Life Re-Energized©
Ongoing learning and skill-building experiences
Engaging and stimulating person-centered activities
Programs addressing early memory loss and other cognitive impairments
Easterseals also offers employment programs, wellness and medical rehabilitation services, adult day services, in-home support, and support for family caregivers.