Supported Employment
Whether an individual is looking for competitive, customized, or self-employment, Easterseals staff are ready to provide the support they need to succeed. In our Supported employment program, job coaches work with participants to identify career goals and achieve them.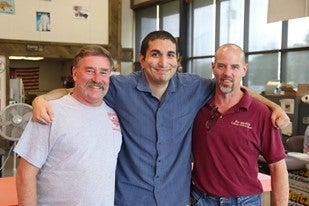 Through individualized support and training, participants have all the tools they will need to transition into a new career.
Services include:
• Job coaching
• Site-analysis
• Benefit support
• Long-term follow along supports
• Project management training
• Job sampling
• Job placement
• Equipment training
• Communication training
• Pre-vocational evaluations
• Work adjustment training
• Short-term evaluation
Population Served
Adults with intellectual/developmental disabilities, physical disabilities, special needs, mental illness and young adults finishing high school.

To learn more about Supported Employment call 855.215.4541.
Last updated: October 20, 2021