Packaging, Fulfillment, and Document Management
Easterseals Promotes Employment for People with Disabilities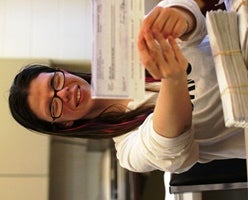 Employment opportunities empower people with disabilities to achieve greater independence and the chance to fully participate in and contribute to society," says Brian Fitzgerald, ceo and president of Easterseals New Jersey. "It provides the ability to say 'Yes I can!' "

For 45 years, Easterseals New Jersey has recognized the importance of earning an independent paycheck and achieving self-sufficiency having helped thousands of people with disabilities and special needs to successfully enter the workforce or to return to work after an illness or injury. Three New Jersey-based employment sites provide jobs for individuals with disabilities and train them for transitioning into jobs within their community.
At the employment sites, the lives of many individuals with disabilities are positively impacted by the employment opportunities presented to them through the flow of sub-contract work. Learn more about our New Jersey Packaging and Fulfillment Services and FileSave Imaging document management services.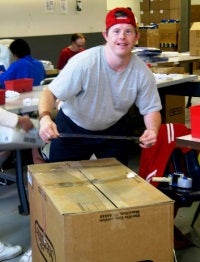 Customers of Easterseals' Packaging and Fulfillment and document imaging services actually help individuals with disabilities to reach their employment goals - an important stepping stone on the path to independence, inclusion and full community integration.
For more information on Easterseals business services, visit www.njpackagingservices.com and www.filesaveimaging.com or call
Orsola Andersen at (732) 579-2537.

*Download and print Easterseals NJ's Packaging & Fulfillment Services BROCHURE*

*Download and print Easterseals NJ's File Save Imaging Document Management Services BROCHURE*
Last updated: February 4, 2020