Career Pathway Connections
Employment Services for the deaf and hard of hearing.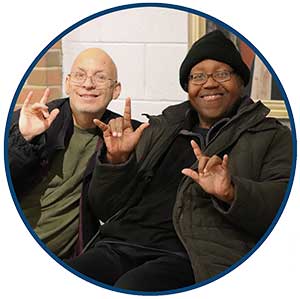 Partnering with The Division of Vocational Rehabilitation, our Career Pathways Connections program provides opportunities for individuals with hearing loss to enter the workforce and obtain sustainable employment. Our program is run by staff that are proficient in American Sign Language, experienced in identifying workplace accommodations, trained in assistive technologies, and knowledgeable in resources for the deaf and hard of hearing.
*Admissions to the program are based on referrals from DVR. A DVR referral is require to participate in our programs. If you do not have an open case with a state Division of Vocational Rehabilitation counselor, please visit their website for admission and contact.

Division of Vocational Rehabilitation: https://www.nj.gov/labor/career-services/special-services/individuals-with-disabilities/
Our services include an individualized plan with consumer input that helps define vocational goals and supports or services necessary to meet career goals.
Are you looking for assistance in determining your skills abilities and potential to design a career path?
Vocational Assessments: Our Vocational Assessment Specialist are experts in administering various testing, tools, and assessments to help you determine your career path. Whether it is continuing education, or entry into the workforce, their recommendation report will help guide you and your vocational counselor into the right pathway for you.
Whether you are looking for additional vocational trainings, assistance with finding the right job match, or on the job training, our Employment Specialists will help you navigate our services:
Job Readiness Training: A fully accessible curriculum with seminars and courses that teaches effective resume writing, interviewing techniques, job-development, follow-up skills, self-advocacy, and the ability to be an active job seeker and employee.


Job Placement: Provides assistance and strategies in finding job leads and a job match that is a best fit for the participants.


Job Coaching: Provides on-the-job training support, assistive technology education, and integrates reasonable accommodations to ensure successful employment.


Assistive Technology Demonstrations: Discover and understand what devices are available to make your home and workplace accessible for individuals with hearing loss.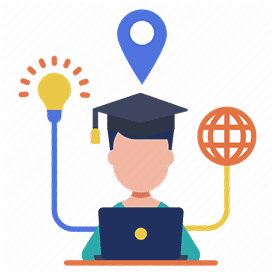 Are you a student between the ages of 14-21, currently enrolled in your school's transition services? Join our Pre-Employment Transition Services. Our Employment Specialists will support you in areas such as:
Develop work readiness skills


Vocational Assessment to determine career Intersests & vocational goals (JR & SR only)


Promote advocacy awareness


Tour community colleges and connect with college counselors


Tour job sites to observe industry specific opportunityes


Assistive Technology Demonstrations & Communication Access Screenings


To learn more about Career Pathway Connections call 855.215.4541.
Last updated: March 15, 2021